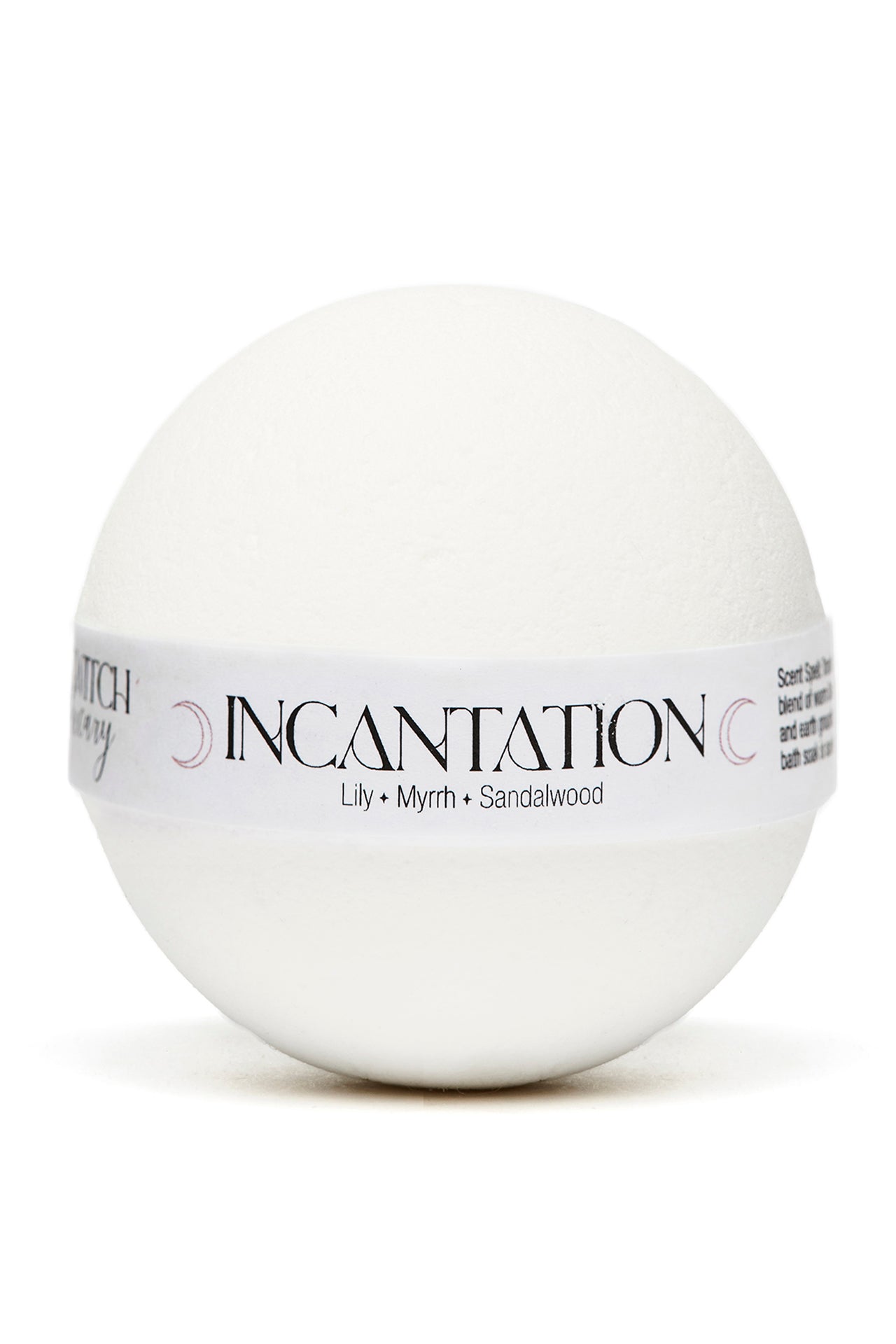 INCANTATION BATH BOMB
INCANTATION weaves a spell of mystery and allure. With notes of smoky sandalwood, intoxicating lily, and a touch of exotic myrrh, it's a fragrance that will leave a trail of magic wherever you go.

Sometimes a little self-indulgence is all the magic we need. 
The best nightly ritual always includes a luxurious, steamy bath after a long day to help you relax and dissolve the stresses of body and mind.  Our magical bath bombs will help soothe skin, ease tense muscles and help calm your beautiful soul.
All products are vegan, dye free and cruelty free
185g / 6.5oz
sodium bicarbonate, citric acid, helianthus annnus (sunflower) seed oil, aqua, (grey bath bombs contain activated charcoal) phthalate and paraben free parfum