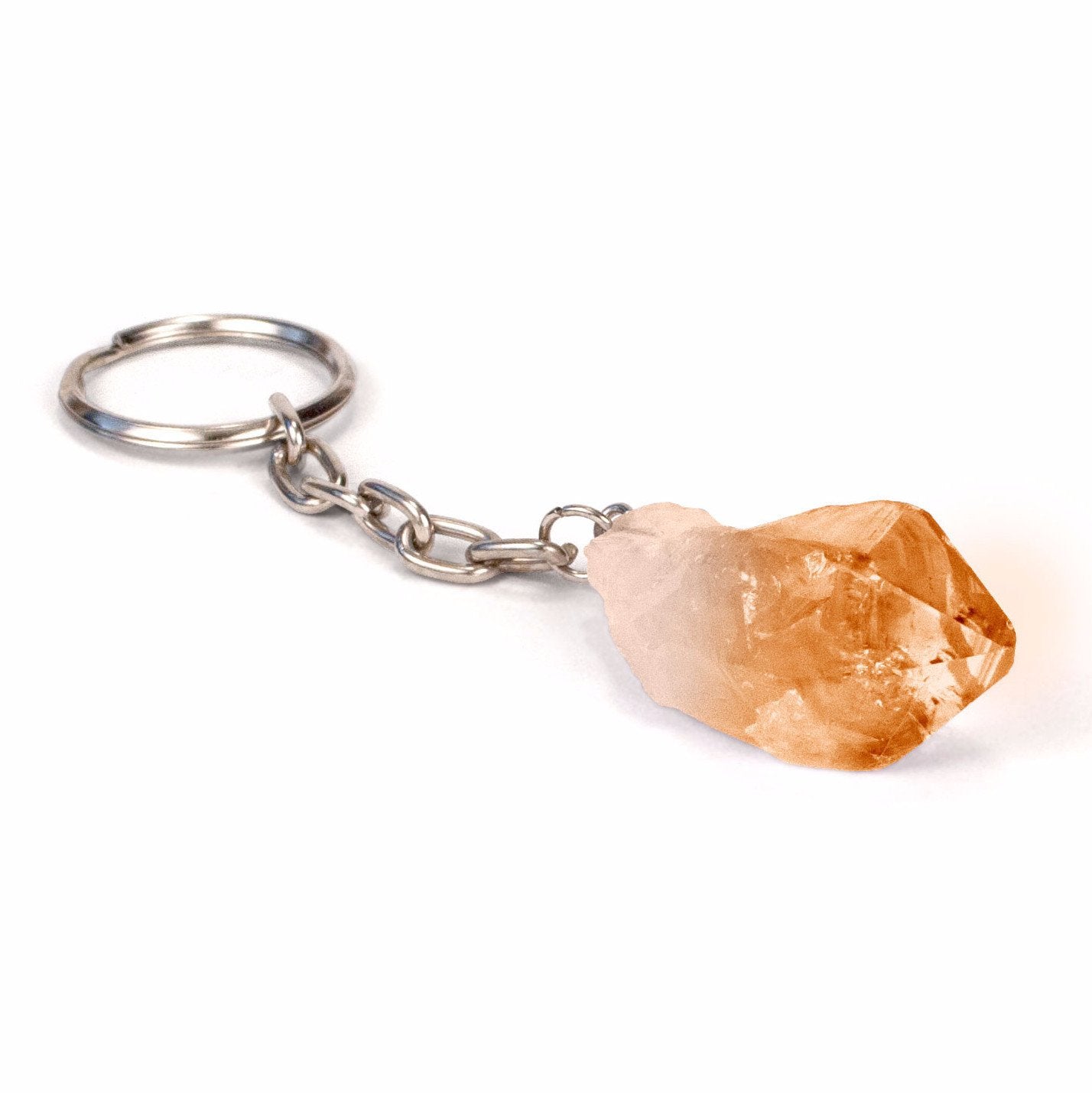 CITRINE KEYCHAIN
Each keychain is made with citrine crystals from Brazil. No two will ever be the same, a true gift from nature!

This citrine shows a range of translucent colours from sunny yellow to brown.

Citrine is considered the "merchant stone" due to it's ability to promote abundance, creativity and power. It also stimulates the crown chakra and is therefore helpful in stimulating the mind. It also helps align the chakras and balances energy.