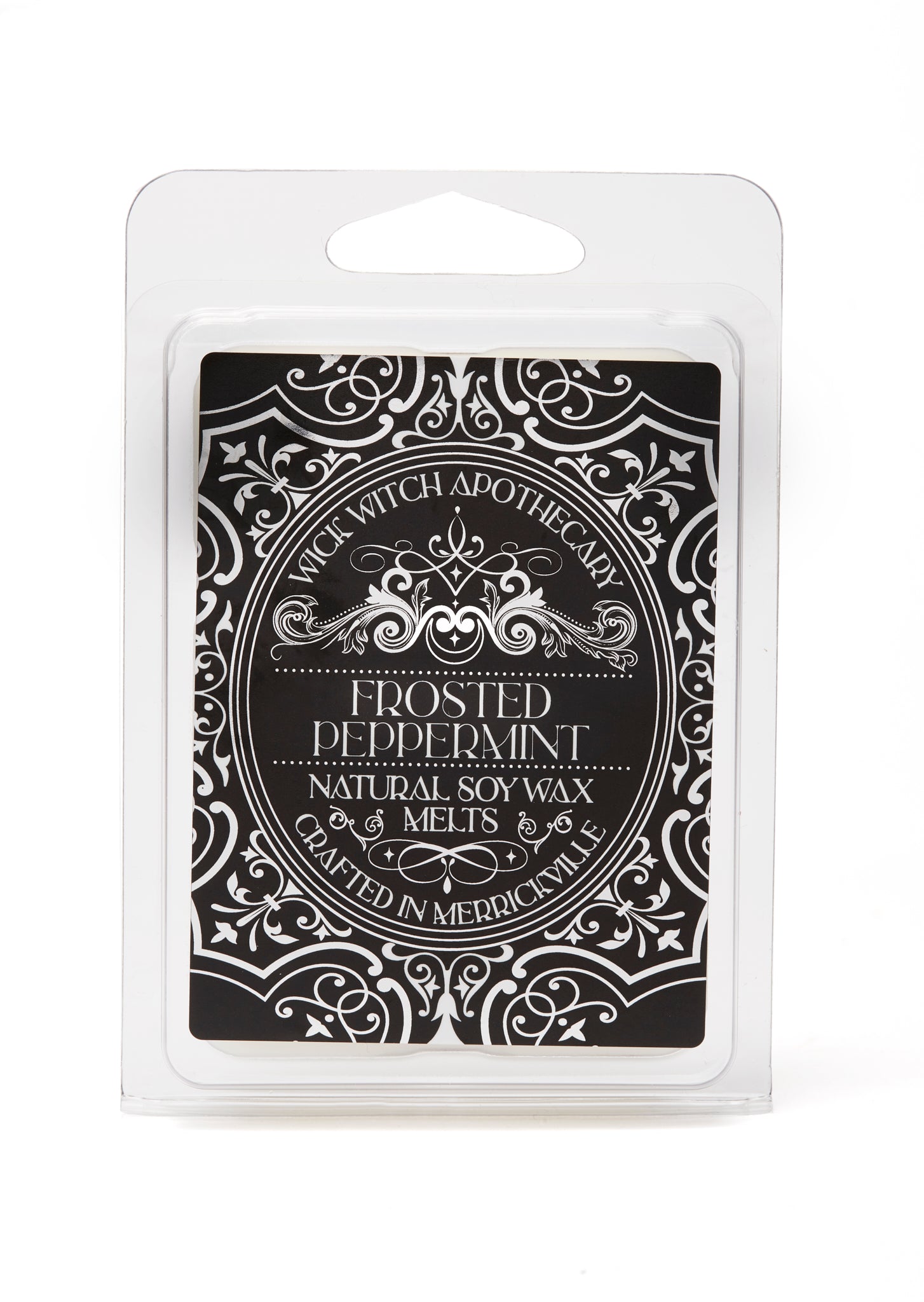 FROSTED PEPPERMINT WAX MELT
Crafted to transport you to a bygone era, where warmth and nostalgia fill the air.
Inhale the sweet whispers of vanilla and the invigorating essence of peppermint as they blend together in perfect harmony. You'll be transported to a winter wonderland, where memories of snow-covered streets and cozy gatherings come to life.
Close your eyes and let the enchanting scent carry you away to the heartwarming festivities of holidays long past. It's not just a wax melt; it's a piece of history, a timeless indulgence, and a fragrance that evokes the true spirit of vintage festive celebrations.
PEPPERMINT . VANILLA
Hand crafted in Merrickville
- premium soy wax blend / cotton wick
- 6 cubes / pack