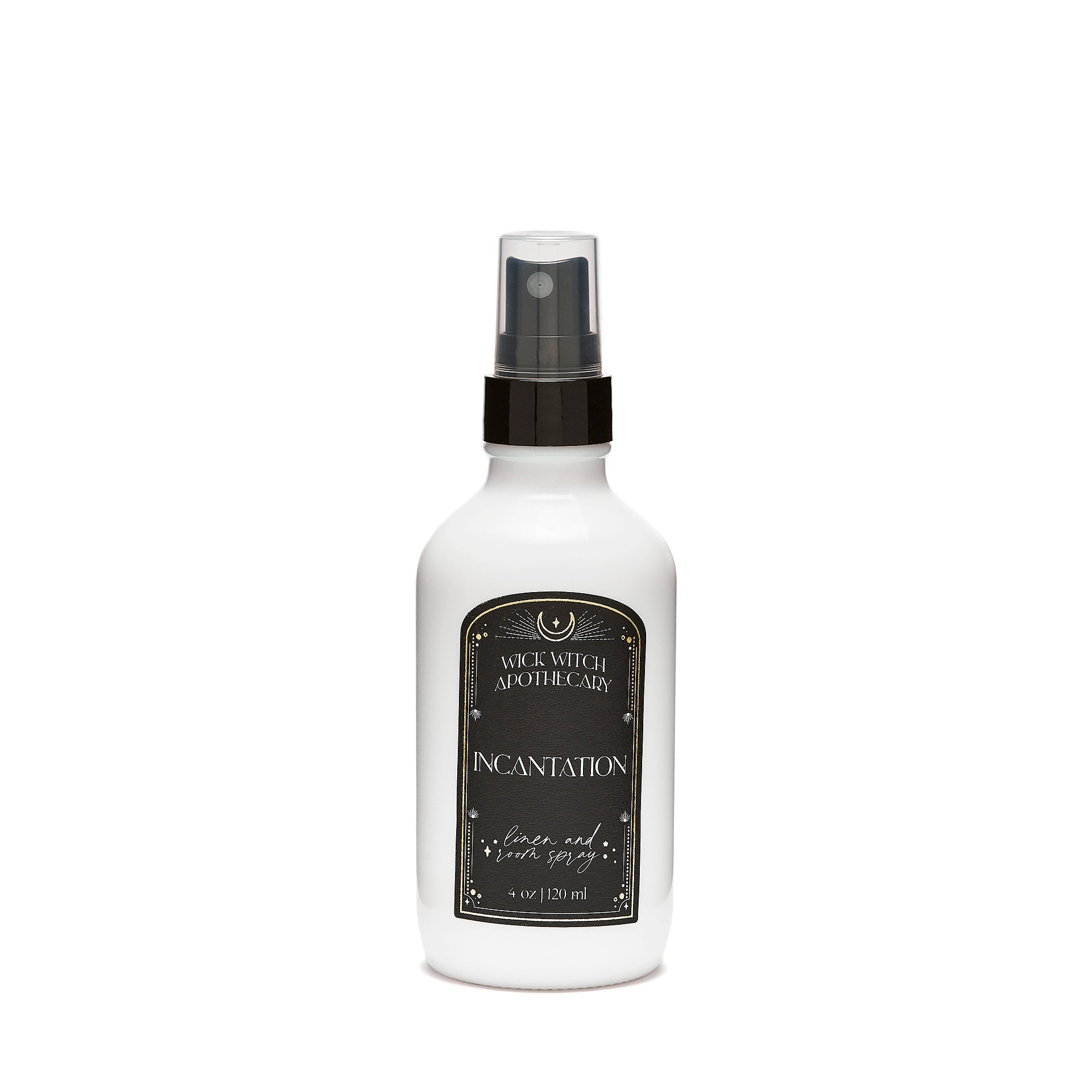 INCANTATION LINEN & ROOM SPRAY
This scent weaves a spell of mystery and allure. With notes of smoky sandalwood, intoxicating lily, and a touch of exotic myrrh, it's a fragrance that will leave a trail of magic wherever you go. 
4 oz glass bottle / handcrafted in historic Merrickville, Ontario
SHAKE WELL BEFORE EACH USE
INGREDIENTS: DISTILLED WATER, DISODIUM EDTA, POLYSORBATE-20, HYDANTOIN, PERFUME OIL BLEND.
PHTHALATE & PARABEN FREE