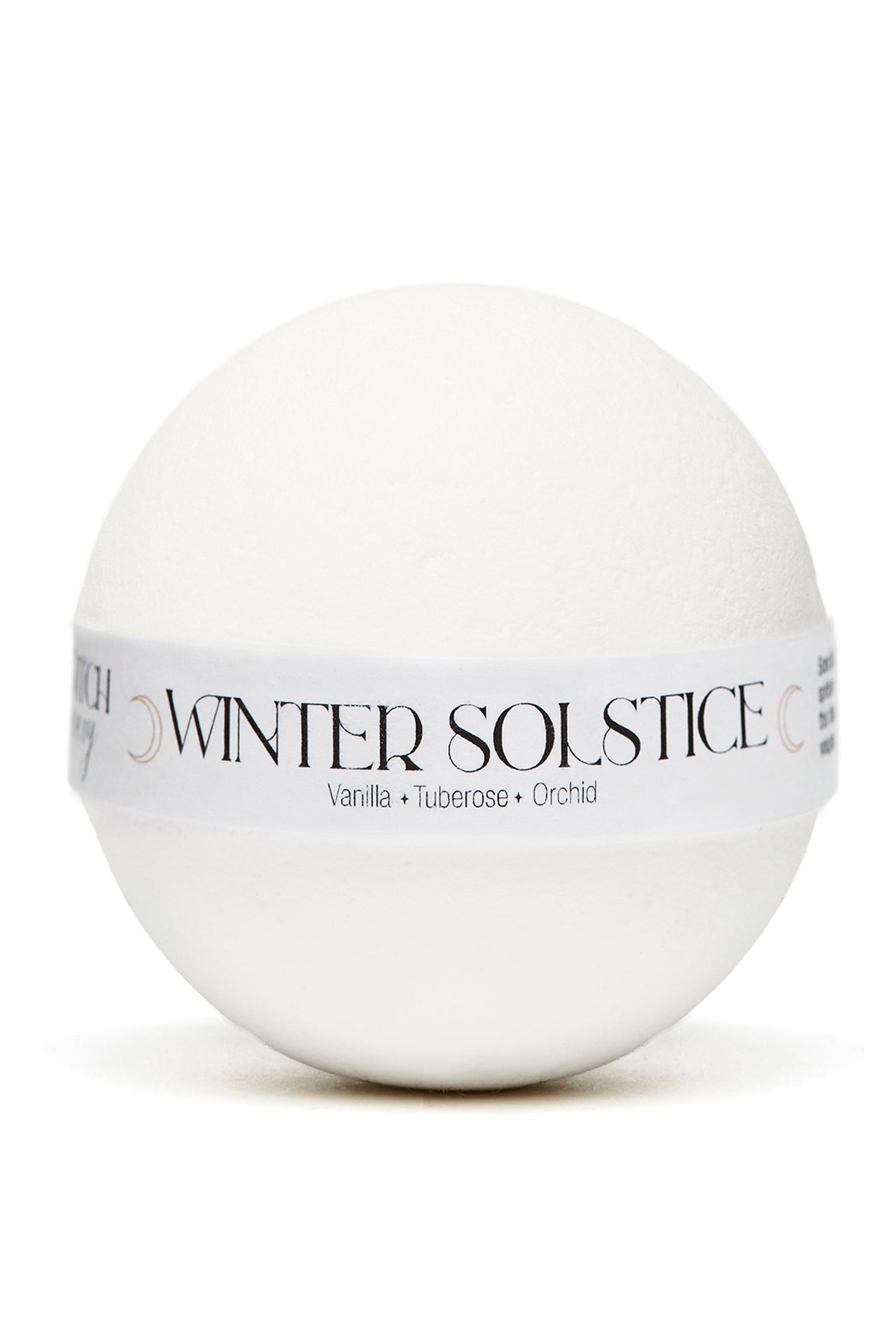 WINTER SOLSTICE BATH BOMB
Wear this fragrance as a reminder that in the stillness of winter, there is a world of hidden magic waiting to be discovered. Winter Solstice is an invitation to immerse yourself in the quiet beauty of the season. Let its blend of vanilla, tuberose, orchid, and cedar wood wrap you in a cocoon of tranquility and wonder, as you embrace the magic of the years longest night for the whole season.

VANILLA . TUBEROSE . ORCHID . CEDARWOOD
Sometimes a little self-indulgence is all the magic we need. 

The best nightly ritual always includes a luxurious, steamy bath after a long day to help you relax and dissolve the stresses of body and mind.  Our magical bath bombs will help soothe skin, ease tense muscles and help calm your beautiful soul.
All products are vegan, dye free and cruelty free
185g / 6.5oz
sodium bicarbonate, citric acid, helianthus annnus (sunflower) seed oil, aqua, (grey bath bombs contain activated charcoal) phthalate and paraben free parfum