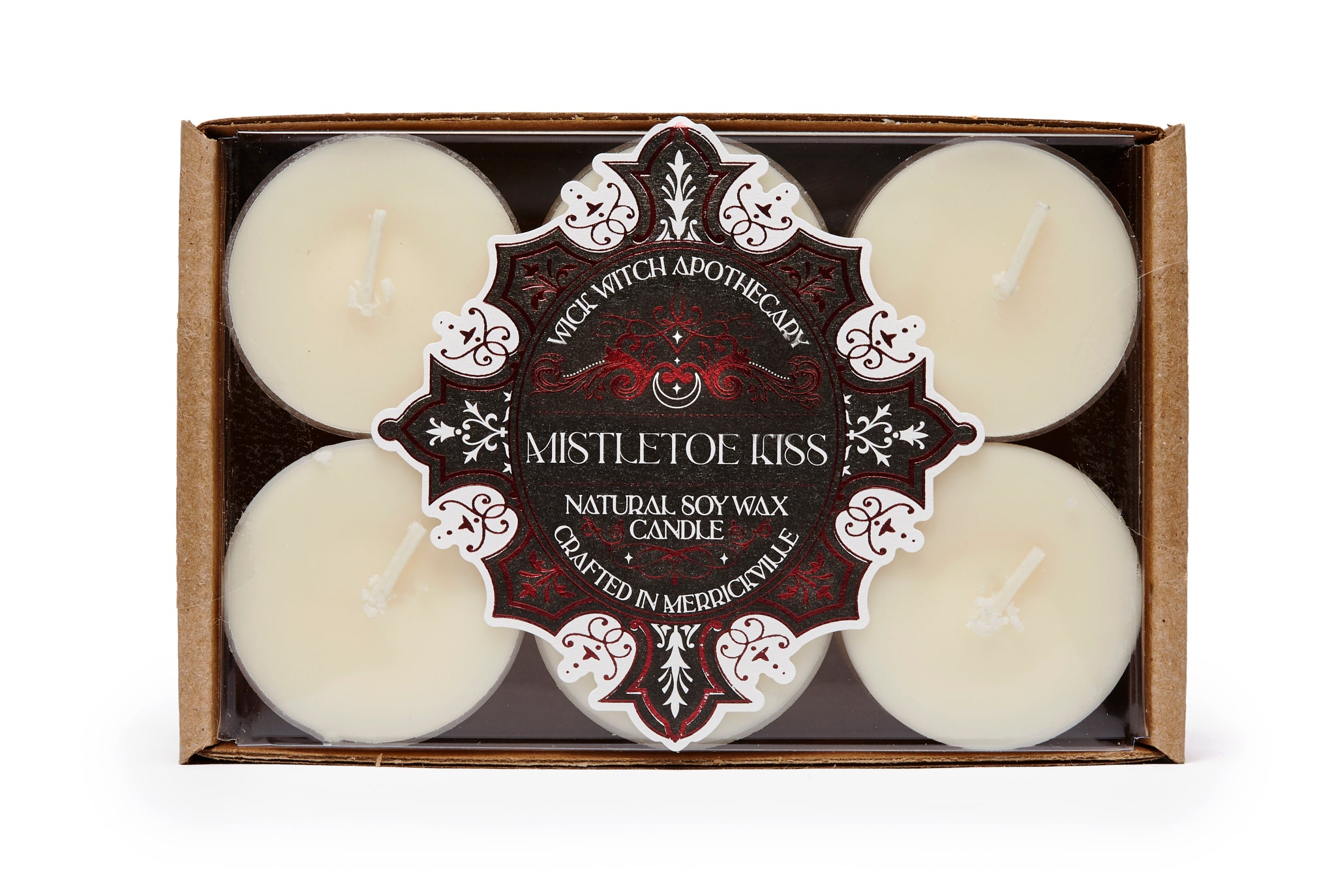 MISTLETOE KISS TEA LIGHT
Transport yourself to a bygone era of timeless festivities with this exquisite creation.
This candle encapsulates the essence of yesteryear's holiday charm, evoking memories of cozy gatherings and heartwarming moments. The Mistletoe Kiss Candle is crafted with a meticulous blend of aromas that beckon nostalgia and merriment.
With every gentle flicker of the flame, you'll be transported to a winter wonderland where bayberry branches adorned the hearth, the scent of cinnamon spiced up the air, cranberries and oranges filled the room with their sweet and zesty symphony.
This victorian inspired candle is a testament to the art of holiday celebration, a time when people cherished the simpler pleasures of life, the joy of friends and family, and the romance of a mistletoe kiss.
Immerse yourself in the holiday spirit, and let the Mistletoe Kiss Candle whisk you away to a world of vintage festive charm, where memories are made, love is kindled, and the warmth of the season lingers in the air.
CRANBERRY . BAYBERRY . CINNAMON . ORANGE
Hand crafted in Merrickville in small batches
- premium soy wax blend / cotton wick
- 12 tealights / pack