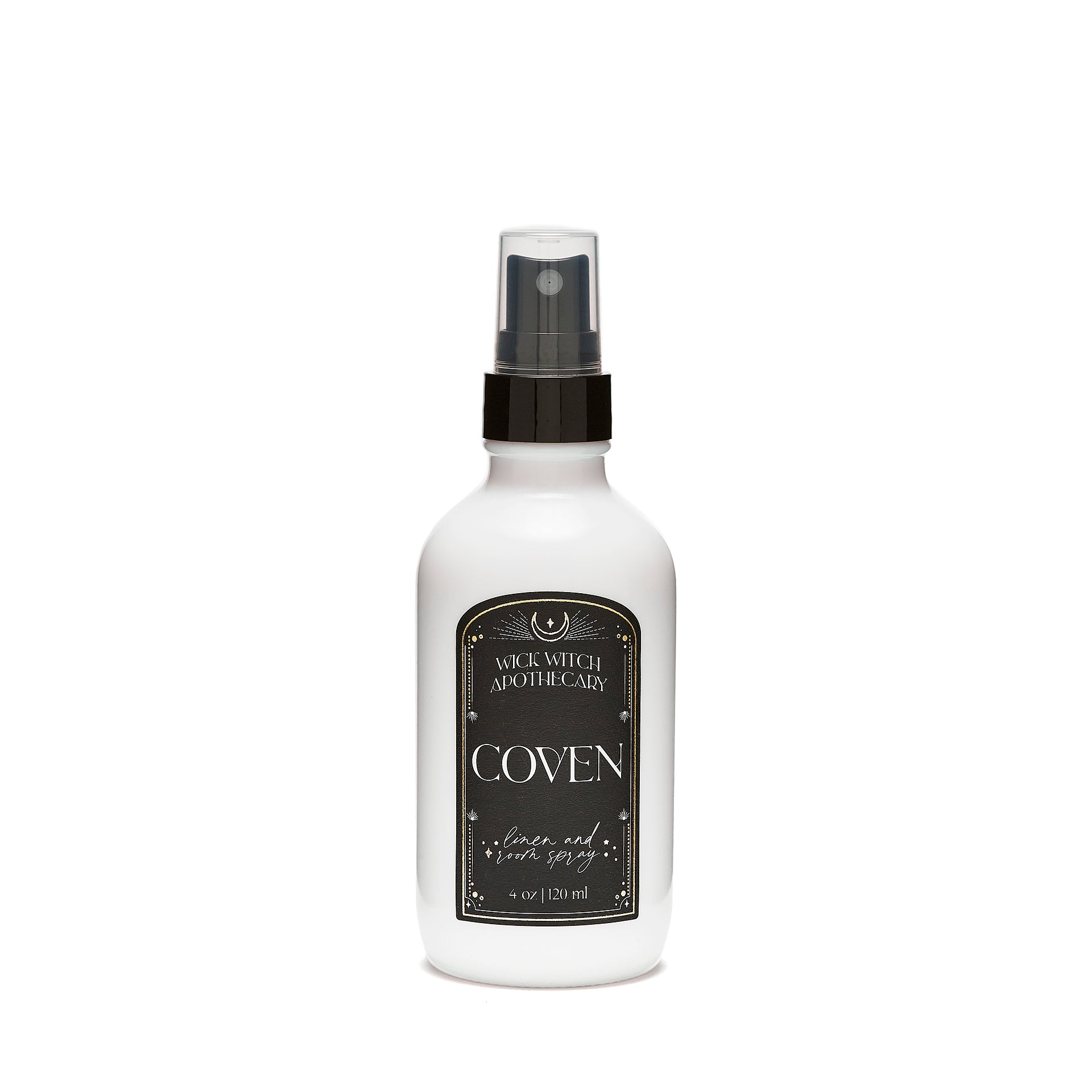 COVEN LINEN & ROOM SPRAY
Step into the mystical circle of the COVEN, where the whispers of ancient spells and the enchantment of the season converge. Our exclusive seasonal scent is a potion of pure magic, combining juniper, orange, balsam, cinnamon and frankincense to create the ultimate cozy cold-weather comfort.
4 oz glass bottle / handcrafted in historic Merrickville, Ontario
SHAKE WELL BEFORE EACH USE
INGREDIENTS: DISTILLED WATER, DISODIUM EDTA, POLYSORBATE-20, HYDANTOIN, PERFUME OIL BLEND.
PHTHALATE & PARABEN FREE