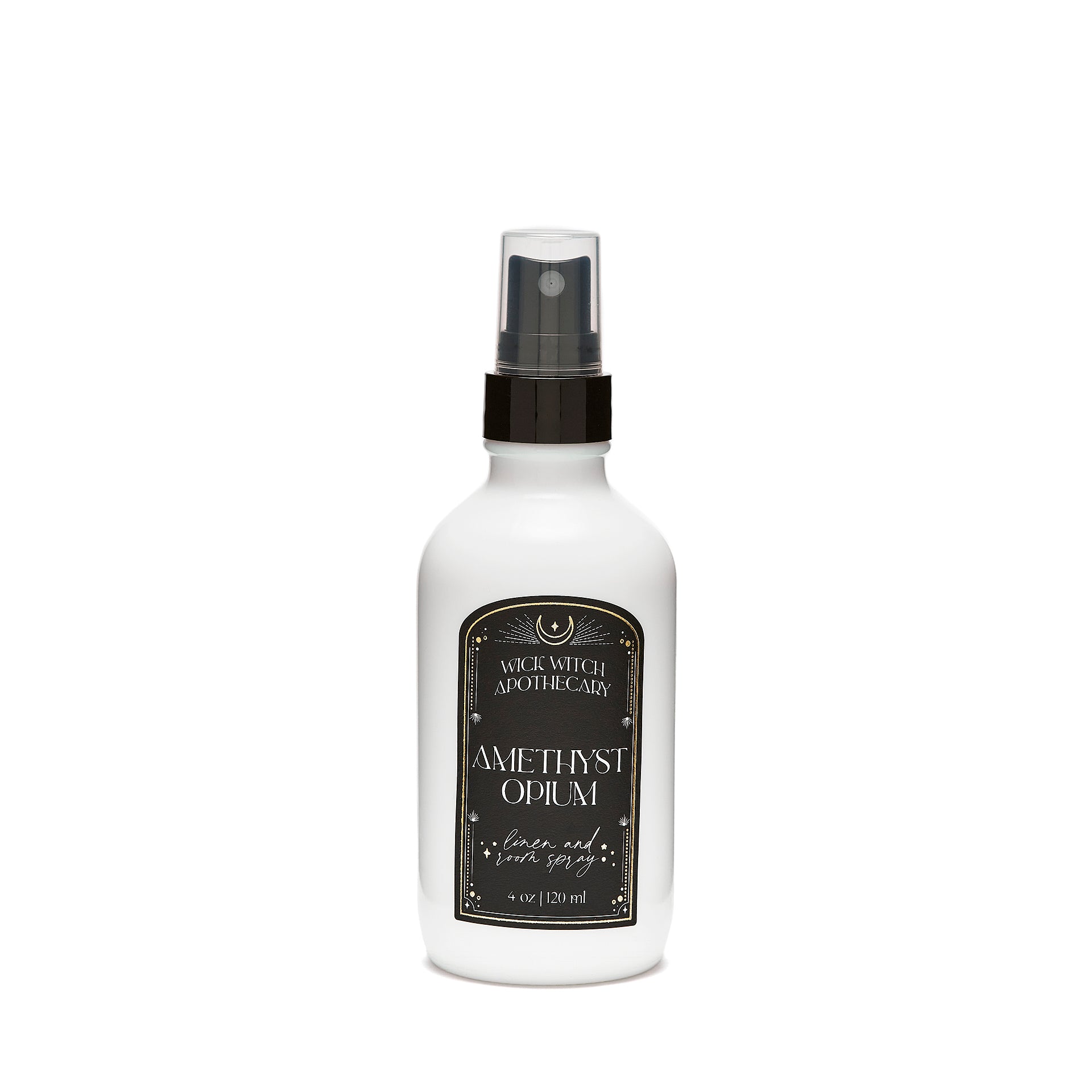 AMETHYST OPIUM LINEN & ROOM SPRAY
Unveil our room spray that conjures the essence of the arcane with a blend of enchanting botanicals. Crafted under the waxing moon, this bewitching elixir marries the timeless allure of bergamot, the ancient wisdom of rosewood, the earthy depths of vetiver, the sensuous secrets of jasmine, and the ethereal whispers of neroli. With each spray, you release a cascade of fragrant sorcery that weaves through your space, casting a spell of intrigue and fascination. 
BERGAMOT . ROSEWOOD . VETIVER . JASMINE . NEROLI
Bergamot, the gateway to other realms, leads the way, opening your senses to the enchantment that follows. 
Rosewood, a wood of ancient wisdom, grounds your spirit and connects you to the mysteries of the natural world. 
Vetiver, the essence of the earth itself, envelops you in a protective cloak of mystic energy. 
Jasmine, the flower of seduction, entices your soul and awakens your desires with its heady embrace. 
Neroli, the scent of ethereal blossoms, whispers sweet secrets that only those in tune with the mystical can hear. 
 4 oz glass bottle / handcrafted in historic Merrickville, Ontario
SHAKE WELL BEFORE EACH USE
INGREDIENTS: DISTILLED WATER, DISODIUM EDTA, POLYSORBATE-20, HYDANTOIN, PERFUME OIL BLEND.
PHTHALATE & PARABEN FREE