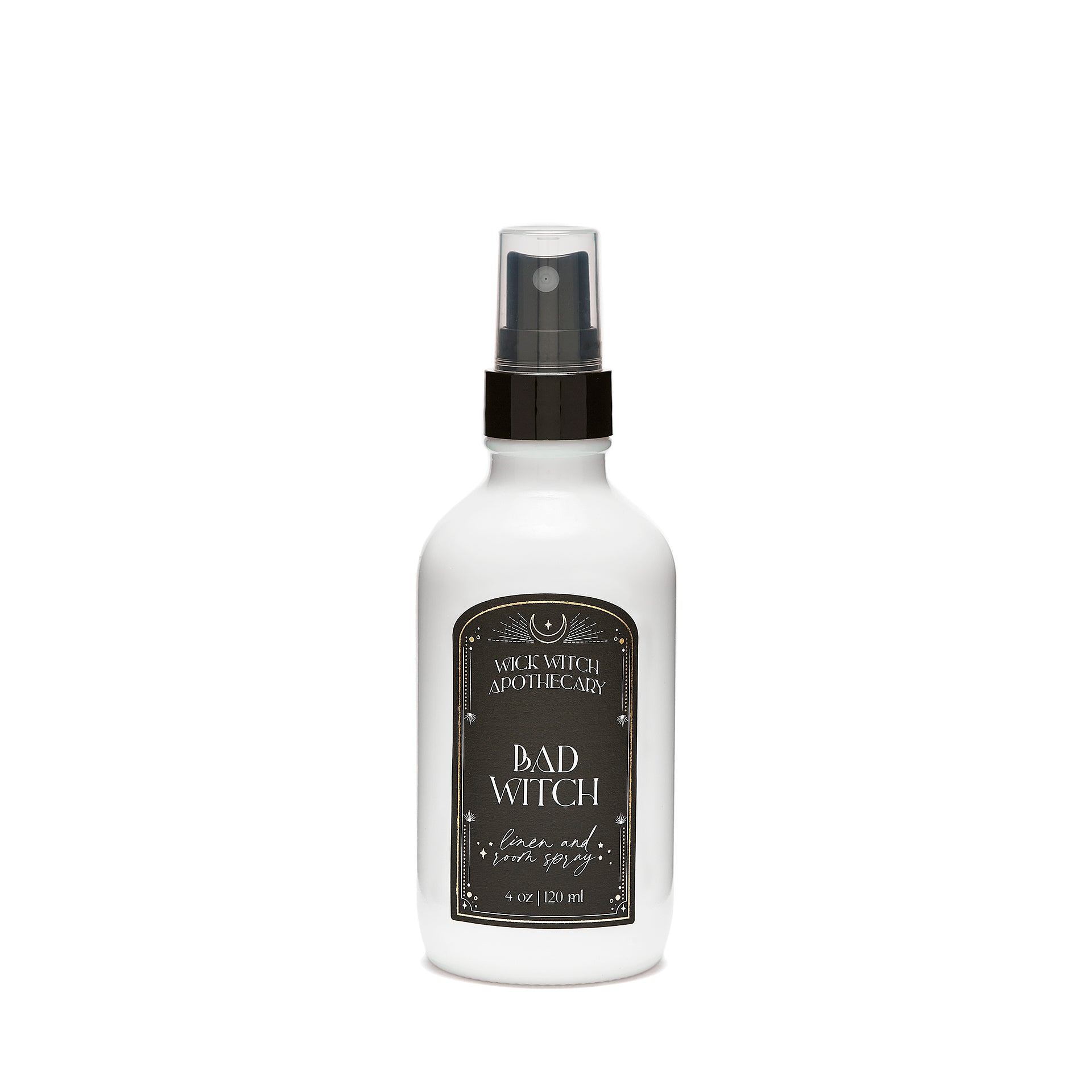 BAD WITCH LINEN & ROOM SPRAY
A wickedly bewitching linen and room spray, infused with the essence of sandalwood, sage, patchouli, and the fruity allure of mango. Envelop your home, linens or car in the enigmatic whispers of ancient rituals, where the aura of sandalwood invokes a sense of grounding, sage cleanses the energy, patchouli ignites the senses, and mango adds a tempting, forbidden fruitiness. Crafted under the crescent moon's shadow, this room spray invites the mischievous spirits to dance through your abode, leaving behind a trail of dark magic and alluring aromas. 
SANDALWOOD . SAGE . PATCHOULI . MANGO
 4 oz glass bottle / handcrafted in historic Merrickville, Ontario
SHAKE WELL BEFORE EACH USE
INGREDIENTS: DISTILLED WATER, DISODIUM EDTA, POLYSORBATE-20, HYDANTOIN, PERFUME OIL BLEND.
PHTHALATE & PARABEN FREE