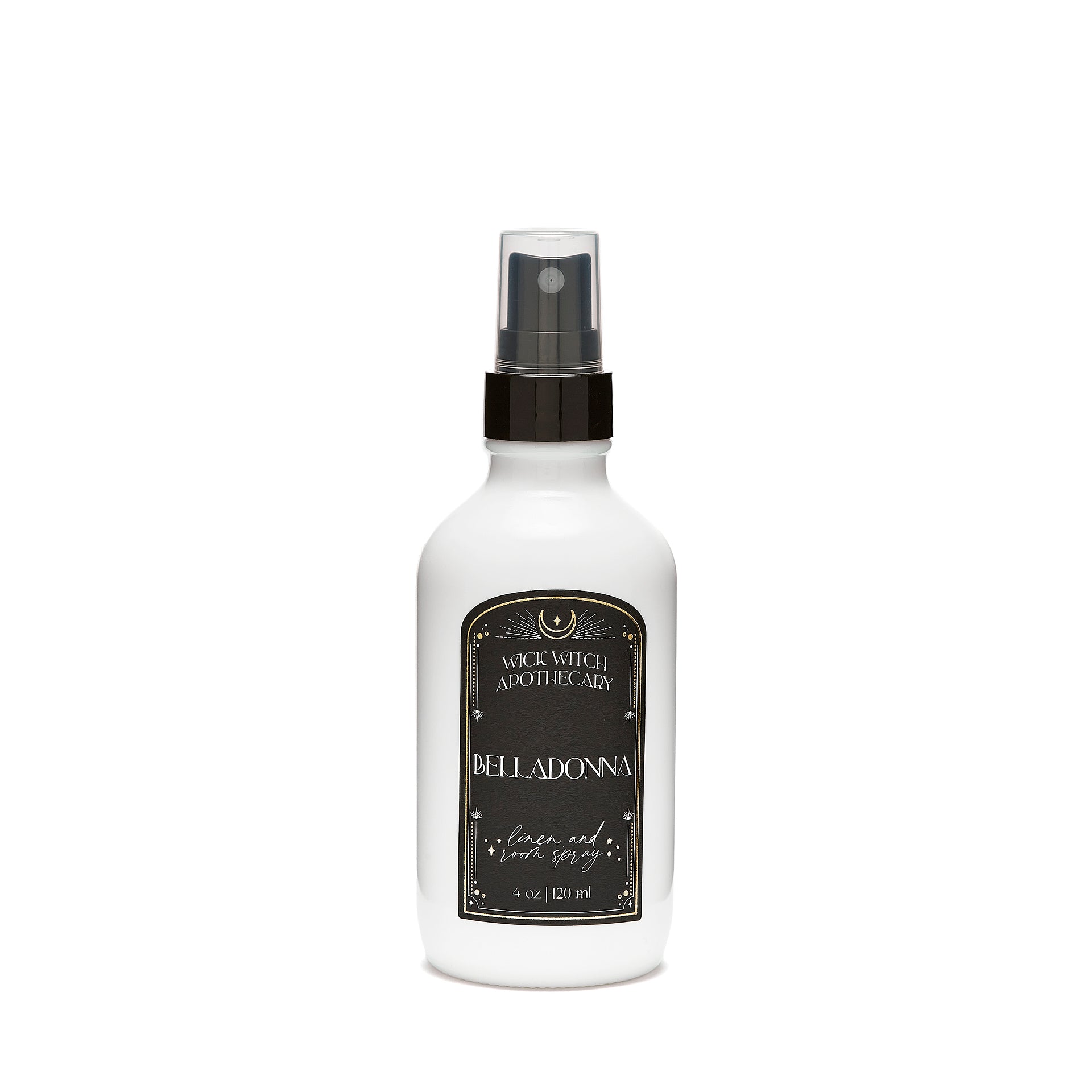 BELLADONNA LINEN & ROOM SPRAY
Immerse your surroundings in the allure of our Belladonna, a bewitching room and linen spray that weaves together the essence of exotic florals. Crafted under the waning moon's gaze, this potion combines the captivating scents of hibiscus, jasmine, vetiver, orchid, and chamomile to conjure a fragrant symphony of otherworldly beauty. With each spritz, you invite the enchantress within to awaken, as the aroma of hibiscus entwines with the sultry embrace of jasmine, the earthy wisdom of vetiver, the delicate whispers of orchid, and the soothing touch of chamomile, creating an exotic floral tapestry that lingers like a spell cast in the midnight air.
HIBISCUS . JASMINE . VETIVER . ORCHID . CHAMOMILE
4 oz glass bottle / handcrafted in historic Merrickville, Ontario
SHAKE WELL BEFORE EACH USE
INGREDIENTS: DISTILLED WATER, DISODIUM EDTA, POLYSORBATE-20, HYDANTOIN, PERFUME OIL BLEND.
PHTHALATE & PARABEN FREE