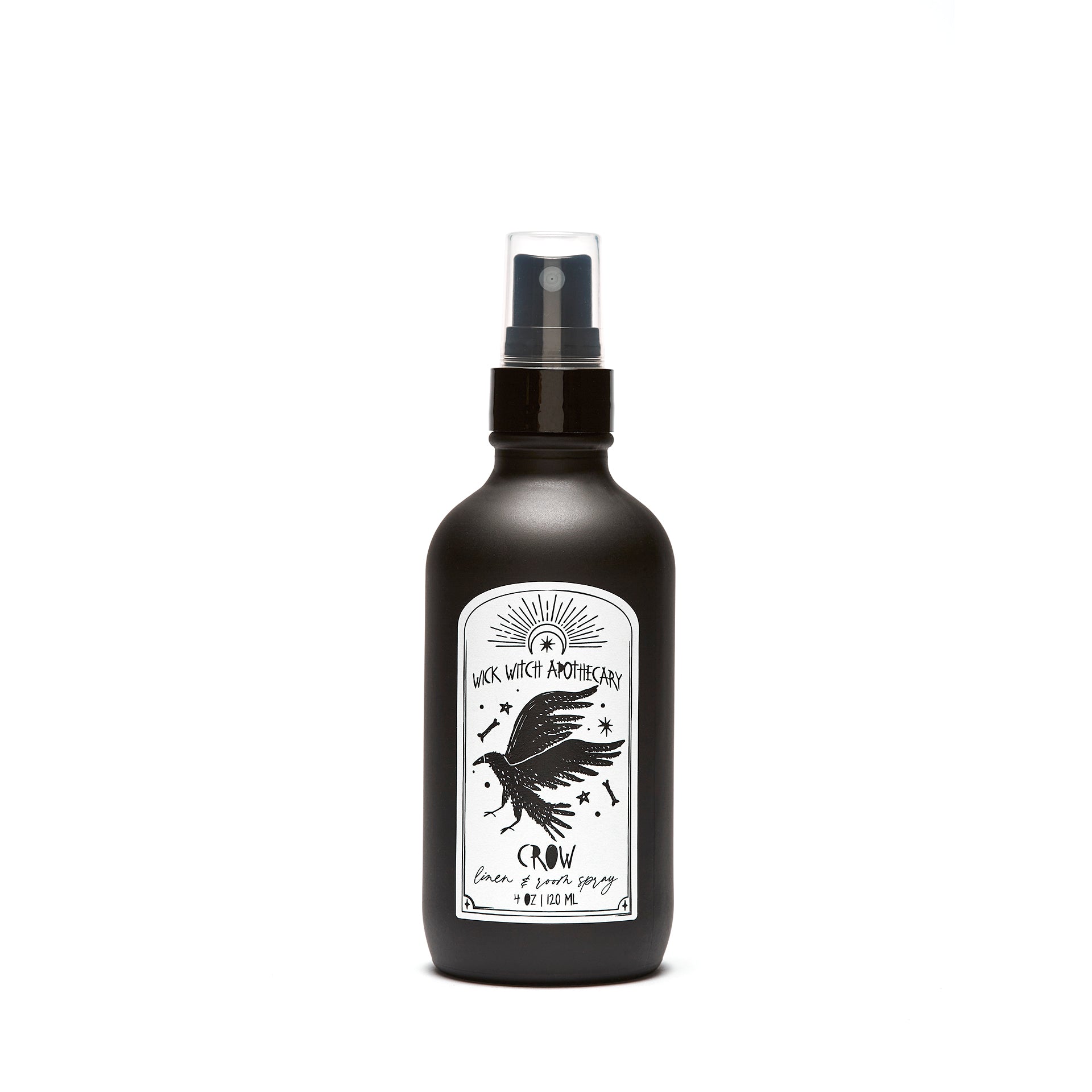 CROW LINEN & ROOM SPRAY
The Crow, a harbinger of secrets and wisdom, will cast a spell of intrigue and foresight over your surroundings. Let its inky plumes guide you through the shadows of the unknown.
BERGAMOT . TEAKWOOD . SANDALWOOD
4 oz glass bottle / handcrafted in historic Merrickville, Ontario
SHAKE WELL BEFORE EACH USE
INGREDIENTS: DISTILLED WATER, DISODIUM EDTA, POLYSORBATE-20, HYDANTOIN, PERFUME OIL BLEND.
PHTHALATE & PARABEN FREE