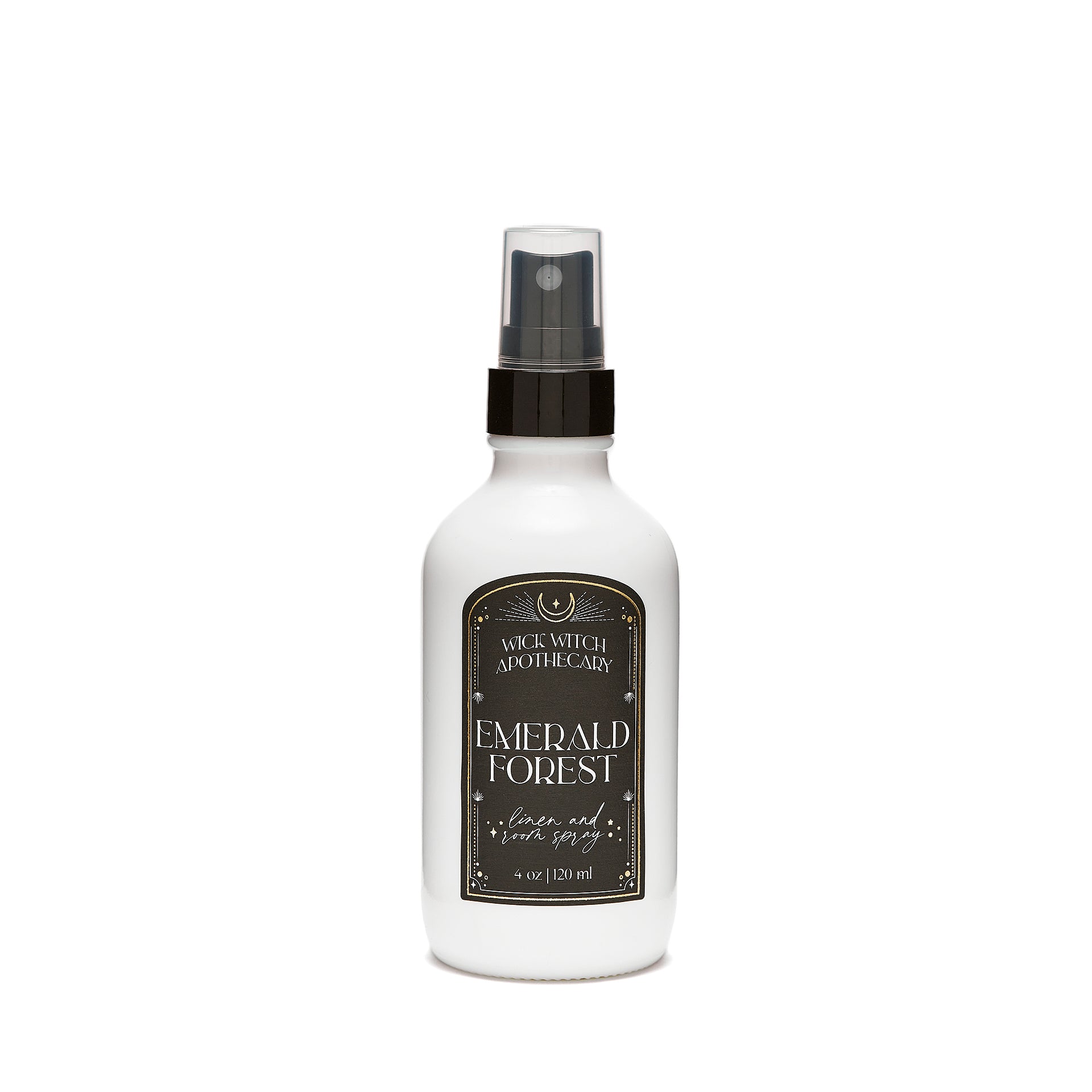 EMERALD FOREST LINEN & ROOM SPRAY
Step into the mystical depths where the secrets of the earth and ancient forest spirits converge in a symphony of scents. 
Infused with the essence of the wild, Emerald Forest weaves the powerful aroma of pine, sandalwood, cedar, and frankincense into a bewitching potion. With every spray, you'll awaken the spirits of the woodland, and the very trees themselves will whisper their secrets into the air. This linen and room spray transports you to a realm where enchantments are woven into the fabric of the forest. 
The scent of pine evokes the ageless wisdom of the forest, while sandalwood and cedar bestow strength and grounding, and frankincense adds an ethereal touch to your surroundings. 
As you spray, envision the emerald canopy overhead, and let the forest's ancient guardians guide you on a journey of mysticism and transformation.  Allow the mystical essence to cleanse and purify your space, creating a sanctuary of magic and mystery where the forest's secrets are captured in every drop.
PINE . SANDALWOOD . CEDAR . FRANKINCENSE  
4 oz glass bottle / handcrafted in historic Merrickville, Ontario

SHAKE WELL BEFORE EACH USE
INGREDIENTS: DISTILLED WATER, DISODIUM EDTA, POLYSORBATE-20, HYDANTOIN, PERFUME OIL BLEND.
PHTHALATE & PARABEN FREE