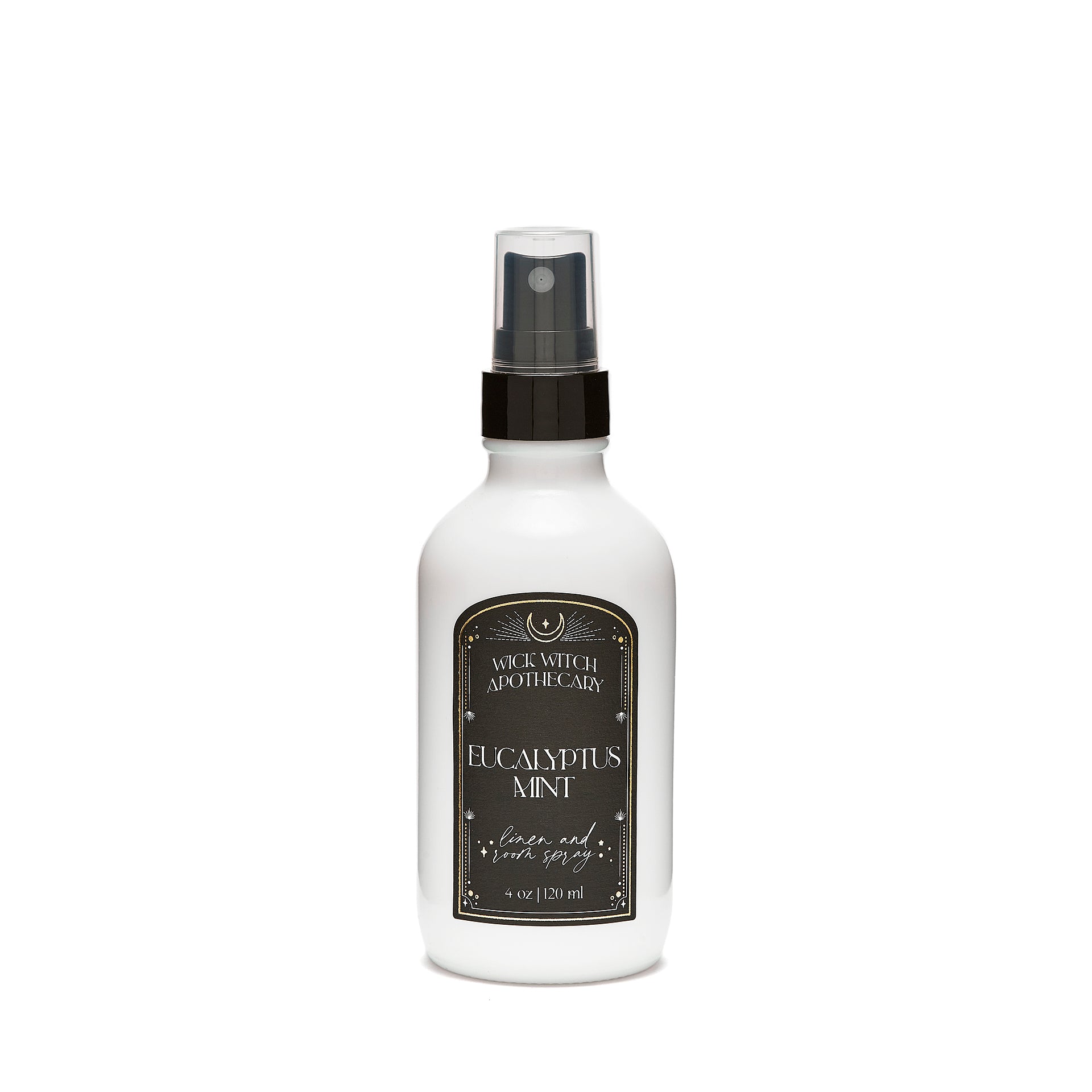 EUCALYPTUS MINT LINEN & ROOM SPRAY
Step into the fresh embrace of Eucalyptus Mint, a potion of aromatic wonders and the elixir of choice for those who seek a mystical, spa-like sanctuary in the comfort of their own space. 
Crafted from the essence of moonlit eucalyptus and spearmint leaves, this spellbinding linen and room spray transforms by infusing your space with the invigorating energy of a sacred spa oasis.
As the aromatic waves envelop you, allow yourself to be transported to a realm of renewal, where fresh, cool breezes whisper ancient secrets and soothe your inner enchantress.
EUCALYPTUS . SPEARMINT
4 oz glass bottle / handcrafted in historic Merrickville, Ontario

SHAKE WELL BEFORE EACH USE
INGREDIENTS: DISTILLED WATER, DISODIUM EDTA, POLYSORBATE-20, HYDANTOIN, PERFUME OIL BLEND.
PHTHALATE & PARABEN FREE