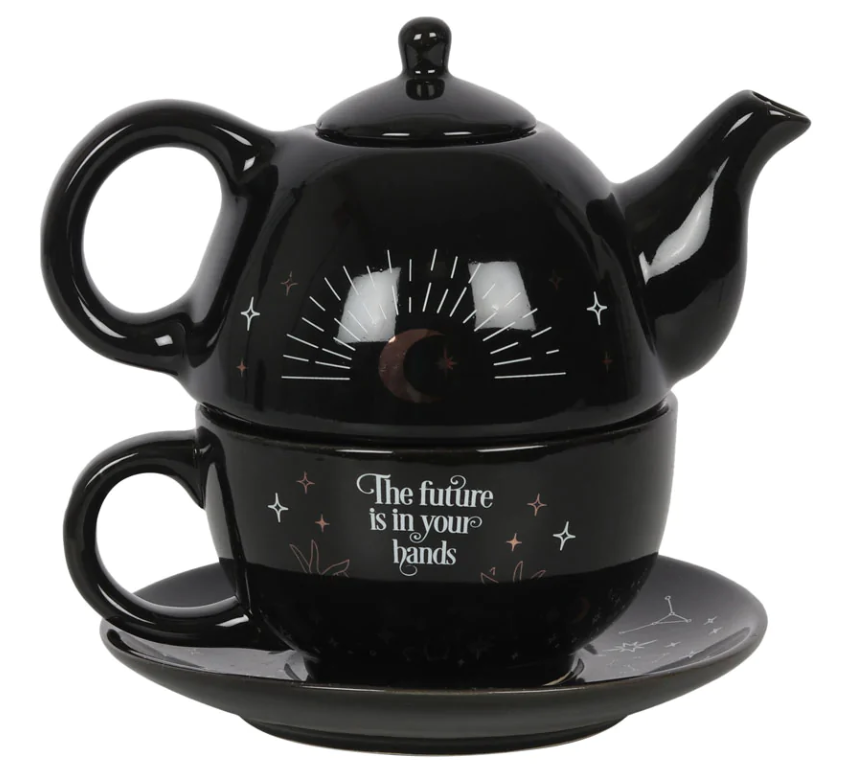 FORTUNE TELLER TEA FOR ONE
Why not make teatime a magical affair with our bewitching black tea set for one. Inspired by the mystical art of fortune telling, this set features a white and metallic gold design containing the wording 'The future is in your hands'.
The set includes a teapot, mug and saucer and stacks neatly together when not in use for easy storage. Not suitable for microwave use. Hand wash only.
Product Dimensions
H15.5cm x W15.5cm x D9.5cm