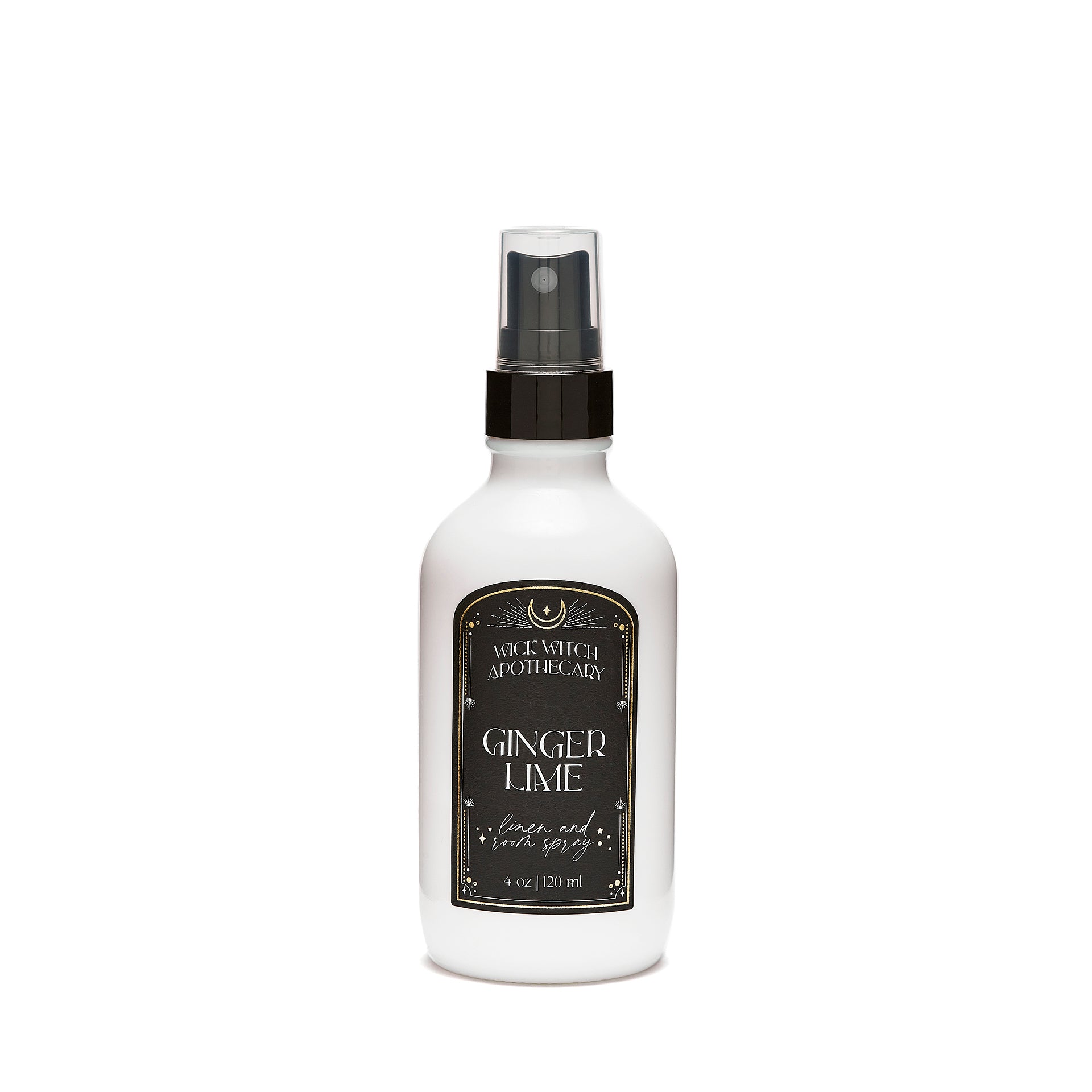 GINGER LIME LINEN & ROOM SPRAY
Infused with the zesty vitality of citrus and subtle warmth of ginger, Ginger Lime will infuse your surroundings with an aura of freshness and vibrancy. Harness the earthy mystique of vetiver as it anchors the blend, ensuring that every spritz transforms your room into a  sanctuary that smells bight and welcoming. 
Say goodbye to unwelcome odours, for this bright blend is not just a room spray; it's a potent elixir of odour elimination. 
LIME . GINGER . LEMON . VETIVER
4 oz glass bottle / handcrafted in historic Merrickville, Ontario

SHAKE WELL BEFORE EACH USE
INGREDIENTS: DISTILLED WATER, DISODIUM EDTA, POLYSORBATE-20, HYDANTOIN, PERFUME OIL BLEND.
PHTHALATE & PARABEN FREE