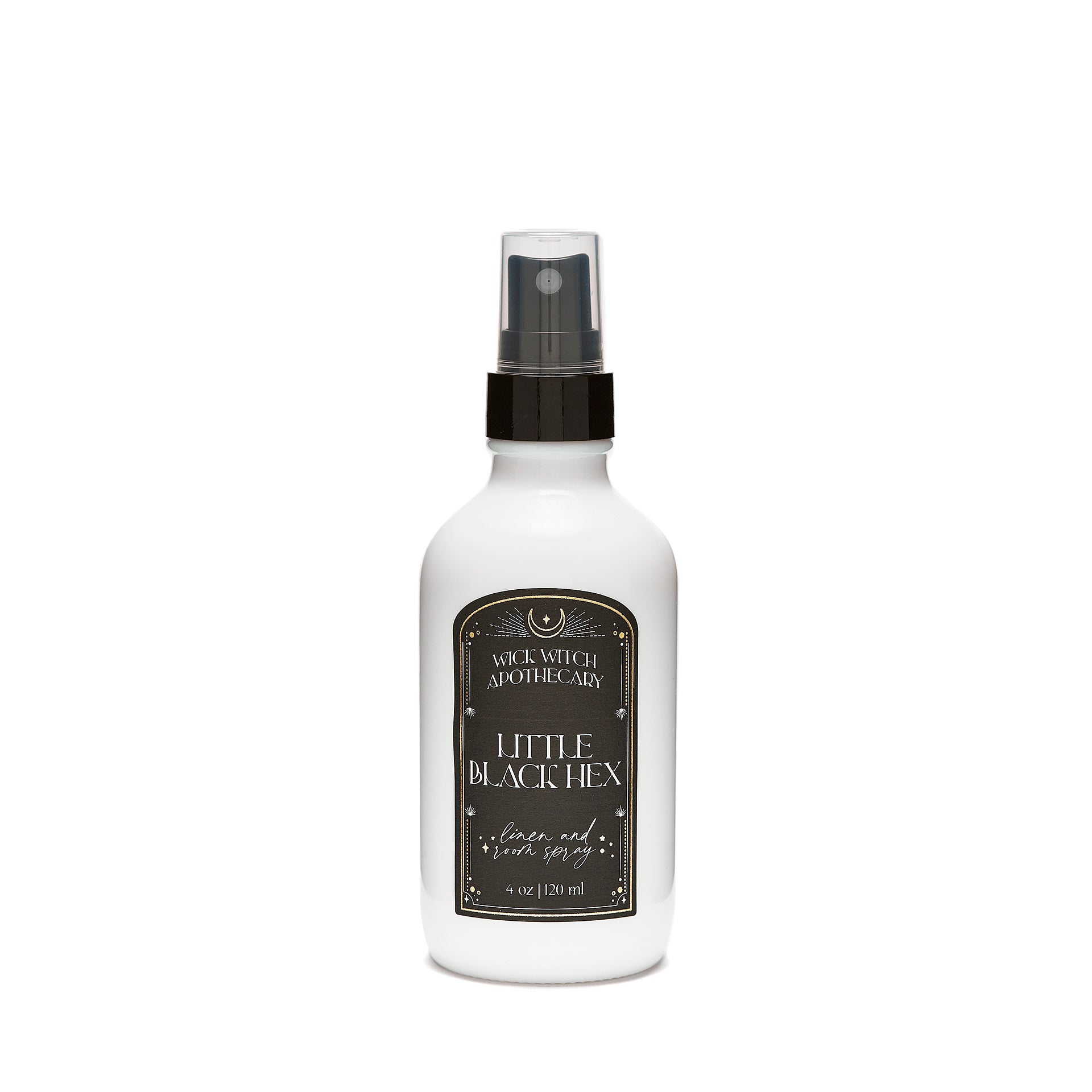 LITTLE BLACK HEX LINEN & ROOM SPRAY
 As you spritz  Little Black Hex Linen and Room Spray, envision your space transforming into a romantic and bewitched haven, where the veil between our world and the supernatural is at its thinnest. Let the whispers of Osmanthus, the mystique of Anise, the grace of Rose, and the cheer of Orange Blossom enshroud you in a cloak of soft and feminine witchy enchantment. Illuminate your surroundings with the essence of the unknown, and let you own delicate hex unfold.
OSMANTHUS . ANISE . ROSE . ORANGE BLOSSOM
4 oz glass bottle / handcrafted in historic Merrickville, Ontario
SHAKE WELL BEFORE EACH USE
INGREDIENTS: DISTILLED WATER, DISODIUM EDTA, POLYSORBATE-20, HYDANTOIN, PERFUME OIL BLEND.
PHTHALATE & PARABEN FREE