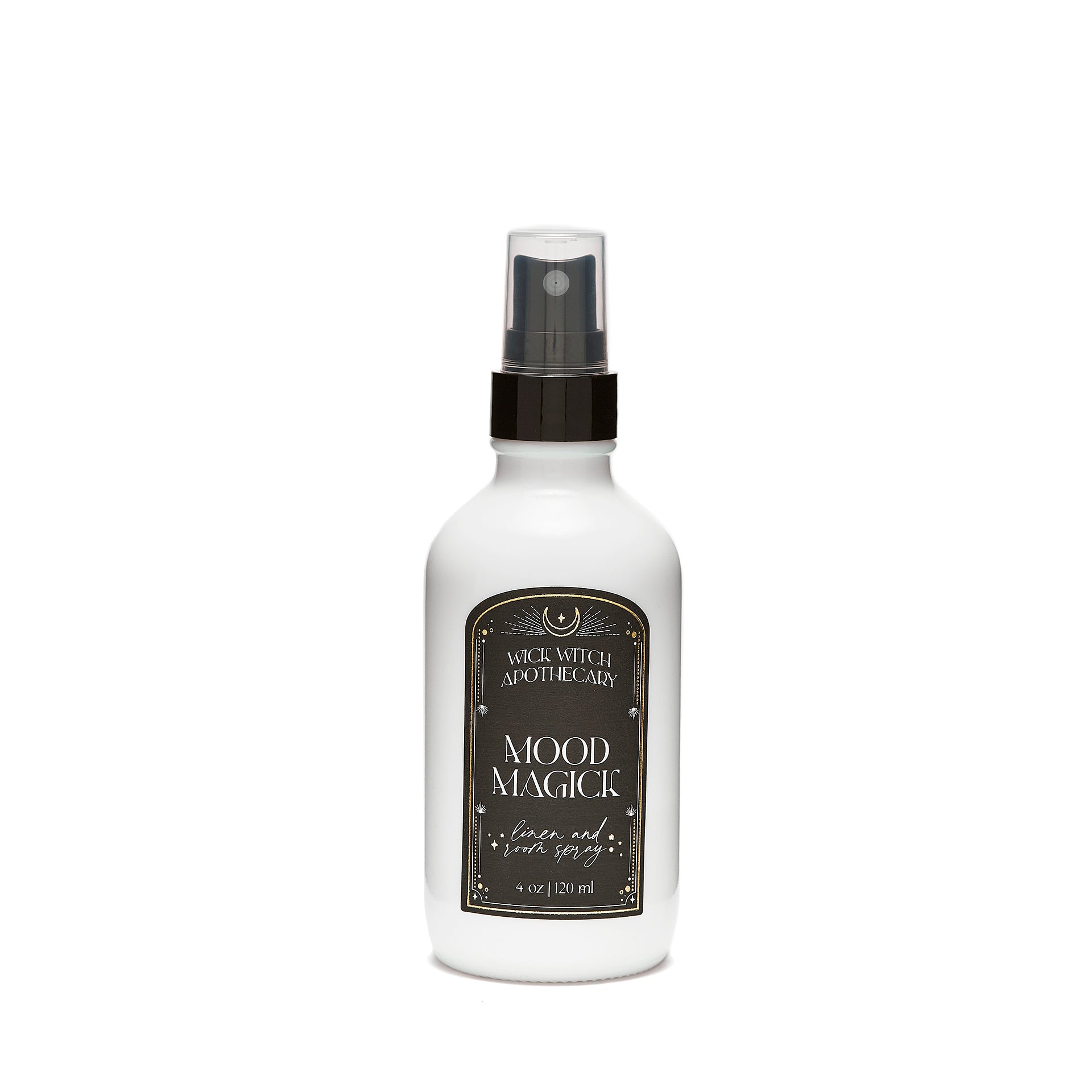 MOOD MAGICK LINEN & ROOM SPRAY
Our Mood Magick Linen and Room Spray, a potion brewed to infuse your space with peaceful mystical vibes and tranquility.
Crafted with the aromatic essences of Lavender, Sage, and Rosemary, this bewitching elixir will transport you to a realm of soothing serenity. This blend invites the soothing and calming embrace of nature's most enchanting herbs into your home.
As you spritz this mystic mist, envision your surroundings transforming into a sanctuary of calm. Watch as the lavender's gentle embrace wraps around you, cocooning you in a cloak of relaxation. Sage's ancient wisdom whispers secrets of clarity, cleansing your space of negative energy, and opening pathways to inner peace. Rosemary's protective powers stand sentinel, guarding your aura with its enchanting aroma.

LAVENDER . SAGE . ROSEMARY
4 oz glass bottle / handcrafted in historic Merrickville, Ontario
SHAKE WELL BEFORE EACH USE
INGREDIENTS: DISTILLED WATER, DISODIUM EDTA, POLYSORBATE-20, HYDANTOIN, PERFUME OIL BLEND.
PHTHALATE & PARABEN FREE