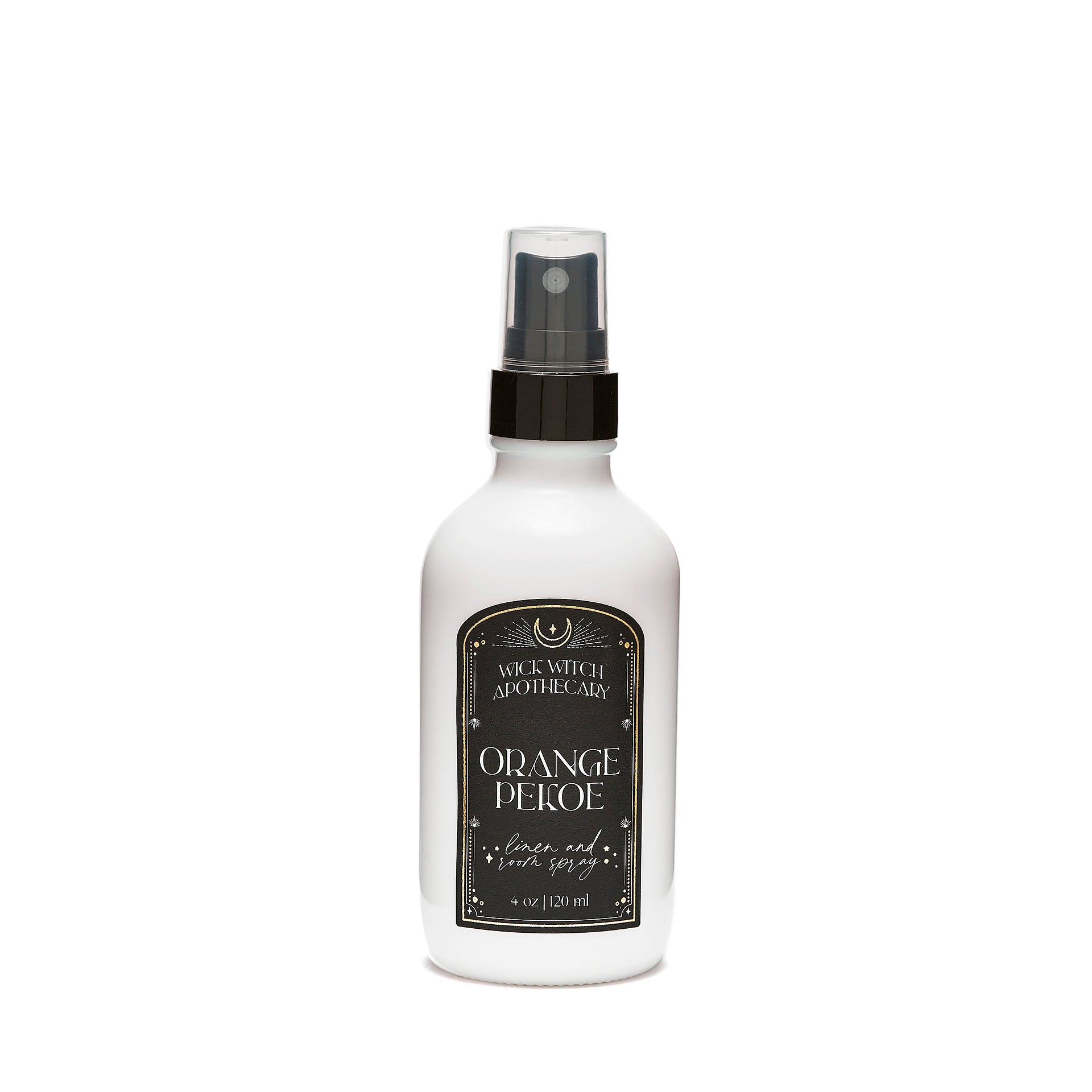 ORANGE PEKOE LINEN & ROOM SPRAY
As you spritz this bewitched concoction, envision the swirling mists of an ancient cauldron, releasing bursts of citrusy SATSUMA and LEMON, while the aromatic CLOVE and CINNAMON dance in harmony, casting an intoxicating spell. With each spray, you summon the essence of a bygone era, where secrets were whispered among the shadows and incantations whispered in the air.
Let this potion envelop your senses, filling your space with the irresistible allure of the arcane. Illuminate your surroundings with the aura of a witch's lair, and let the spicy, orangey mystique of our Linen and Room Spray weave its spell, turning your abode into a sanctuary of enchantment.
SATSUMA . LEMON . CLOVE . CINNAMON
4 oz glass bottle / handcrafted in historic Merrickville, Ontario
SHAKE WELL BEFORE EACH USE
INGREDIENTS: DISTILLED WATER, DISODIUM EDTA, POLYSORBATE-20, HYDANTOIN, PERFUME OIL BLEND.
PHTHALATE & PARABEN FREE