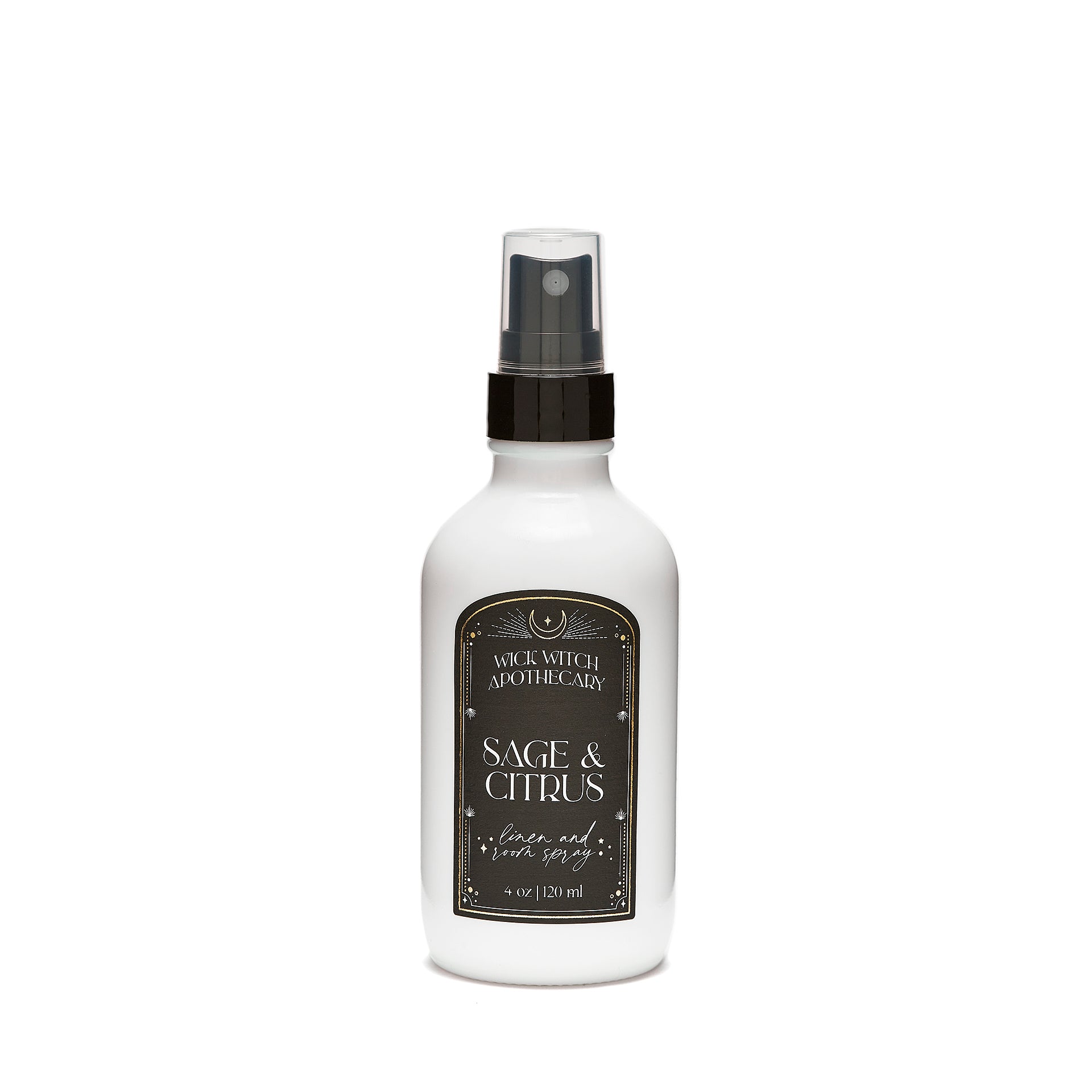 SAGE & CITRUS LINEN & ROOM SPRAY
Inhale deeply as this aromatic mist dances through the air, awakening your senses with the essence of Bergamot, its sweet and sunny disposition mingling with the zesty allure of Lemon and Pomelo. These citrus spirits join forces with the venerable Sage, whose earthy wisdom wraps around you like a protective silken cloak.
But it is the whisper of Orange, the radiant orb of the sun, that truly enchants your space. This bright and citrusy elixir will weave a spell that awakens your spirit, casting out shadows and inviting in the light.
Spritz this elixir of light and wisdom in your sacred space, and let the essence of Bergamot, Lemon, Pomelo, Sage, and Orange unite to create an aura of enchantment and renewal. Let the witching hour begin, as you embrace the magic of Sage & Citrus Linen and Room Spray.
B
E
R
G
A
M
O
T
.
L
E
M
O
N . 
P
O
M
E
L
L
O
.
S
A
G
E
.
O
R
A
N
G
E
4 oz glass bottle / handcrafted in historic Merrickville, Ontario
SHAKE WELL BEFORE EACH USE
INGREDIENTS: DISTILLED WATER, DISODIUM EDTA, POLYSORBATE-20, HYDANTOIN, PERFUME OIL BLEND.
PHTHALATE & PARABEN FREE