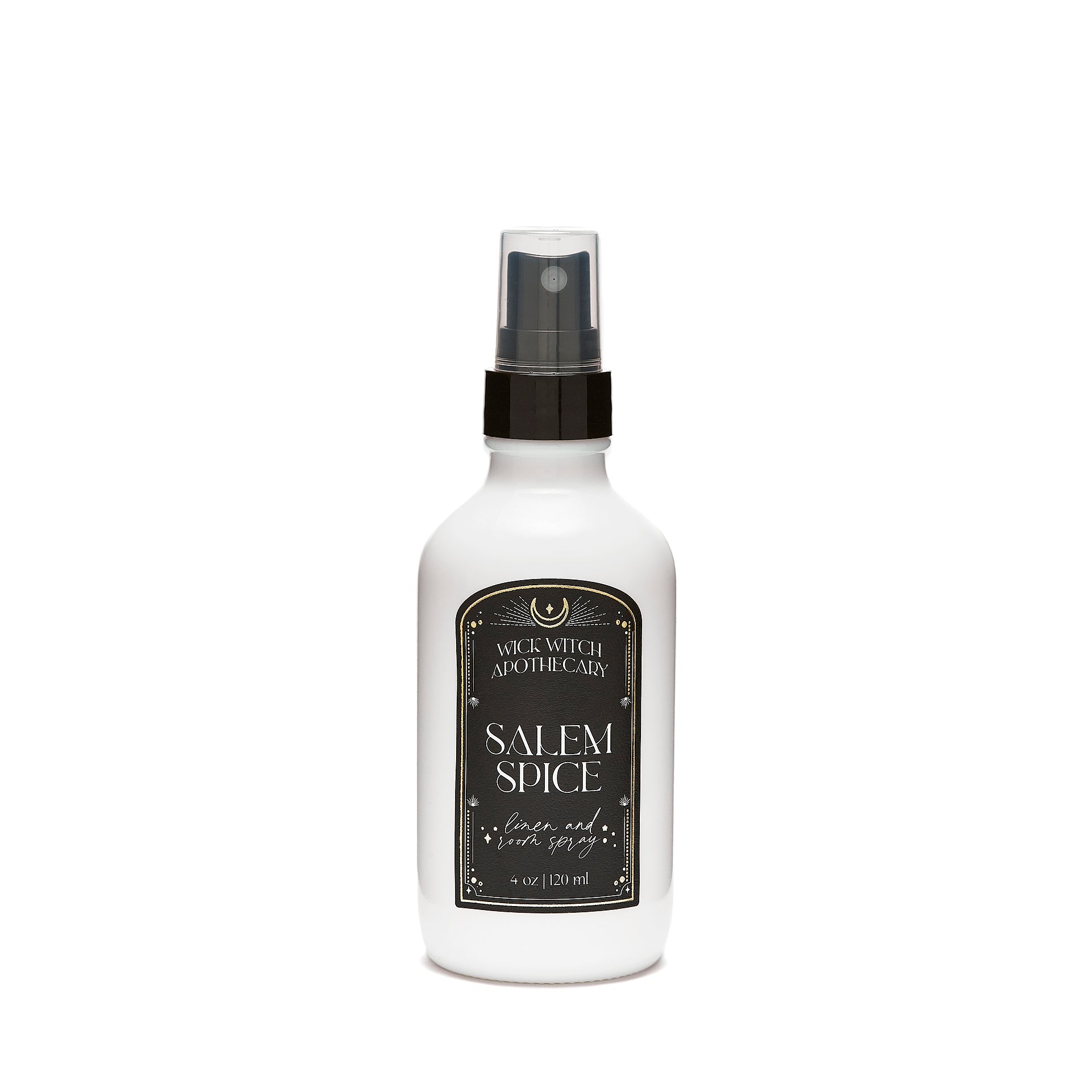 SALEM SPICE LINEN & ROOM SPRAY
As the season turns cooler and the leaves rustle in the night, cosy up with Salem Spice. This bewitching concoction, a favourite among those who seek the allure of the occult, marries the warming embrace of cinnamon and clove with the zesty caress of lemon and orange, all kissed by the fiery passion of ginger. The result is a spicy and warm elixir that will transport you to a realm where mysteries abound.
CINNAMON . CLOVE . NEROLI . LEMON . ORANGE . GINGER
4 oz glass bottle / handcrafted in historic Merrickville, Ontario
SHAKE WELL BEFORE EACH USE
INGREDIENTS: DISTILLED WATER, DISODIUM EDTA, POLYSORBATE-20, HYDANTOIN, PERFUME OIL BLEND.
PHTHALATE & PARABEN FREE