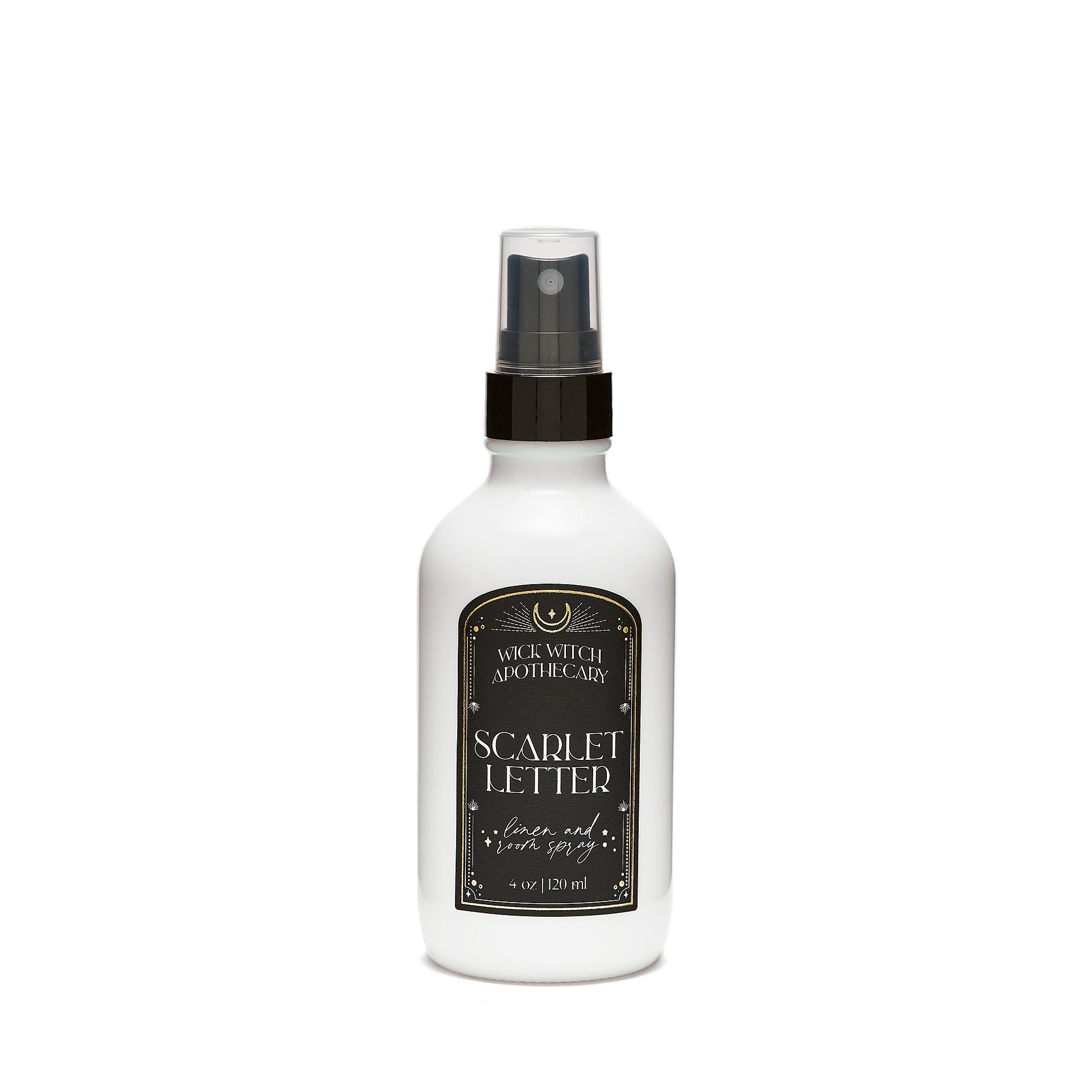 SCARLET LETTER LINEN & ROOM SPRAY
In the hushed, candlelit chamber of forbidden secrets, where passion and mystery intertwine, lies a fragrance that bewitches the senses—a potion of desire. Let it drape your surroundings in a shroud of romance and danger, an enigmatic veil that whispers of the feminine mystique and the forbidden. Surrender to the enchantment, for it is in the shadows that passion truly thrives
PERSIMMON, a forbidden fruit, its sweet allure beckoning from the shadows, enticing with the promise of secrets concealed.
ORCHID, where sensuous petals bloom in the dead of night, their aroma whispering tales of whispered confessions.
PEAR, ripe and succulent, adds a note of temptation, forbidden like the fruit of knowledge in the garden of Eden.
AMBER envelops you as the fragrance deepens, a smouldering ember in the heart of darkness, igniting forbidden desires.
CHAMOMILE, a tranquil yet elusive presence, weaves its spell, casting a soothing veil over the senses, concealing the danger that lies beneath.
P
E
R
S
I
M
M
O
N
.
O
R
C
H
I
D
.
P
E
A
R . 
A
M
B
E
R
.
C
H
A
M
O
M
I
L
E
4 oz glass bottle / handcrafted in historic Merrickville, Ontario
SHAKE WELL BEFORE EACH USE
INGREDIENTS: DISTILLED WATER, DISODIUM EDTA, POLYSORBATE-20, HYDANTOIN, PERFUME OIL BLEND.
PHTHALATE & PARABEN FREE