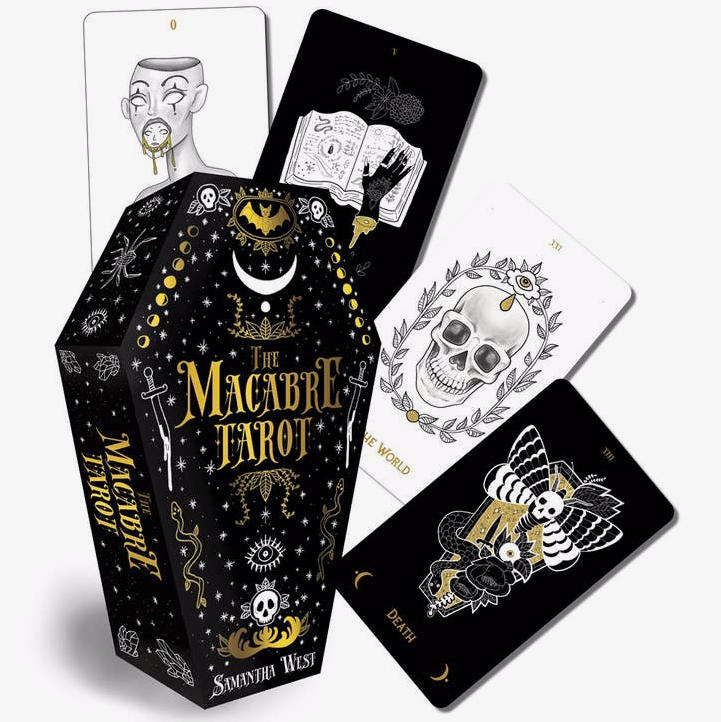 THE MACABRE TAROT
Arriving in a coffin-shaped box, this somewhat sinister tarot deck lures you towards the darker side of this divination art.
Exploring the spookier aspects of the major and minor arcana, The Macabre Tarot from oracle expert Samantha West is not for the faint of heart. It will force you to confront the hidden and disquieting parts of yourself that you might otherwise rather keep buried.
Based on the traditional Rider Waite tarot, but with a morbid twist, this deck is perfect for the tarot devotee with a penchant for the unsavoury and ominous.
• Made in United States
• Dimensions: 22.9 x 15.2 x 5.1 cm (9″ x 6″ x 2″) • Weight: 0.5 kg (1.2 lb)