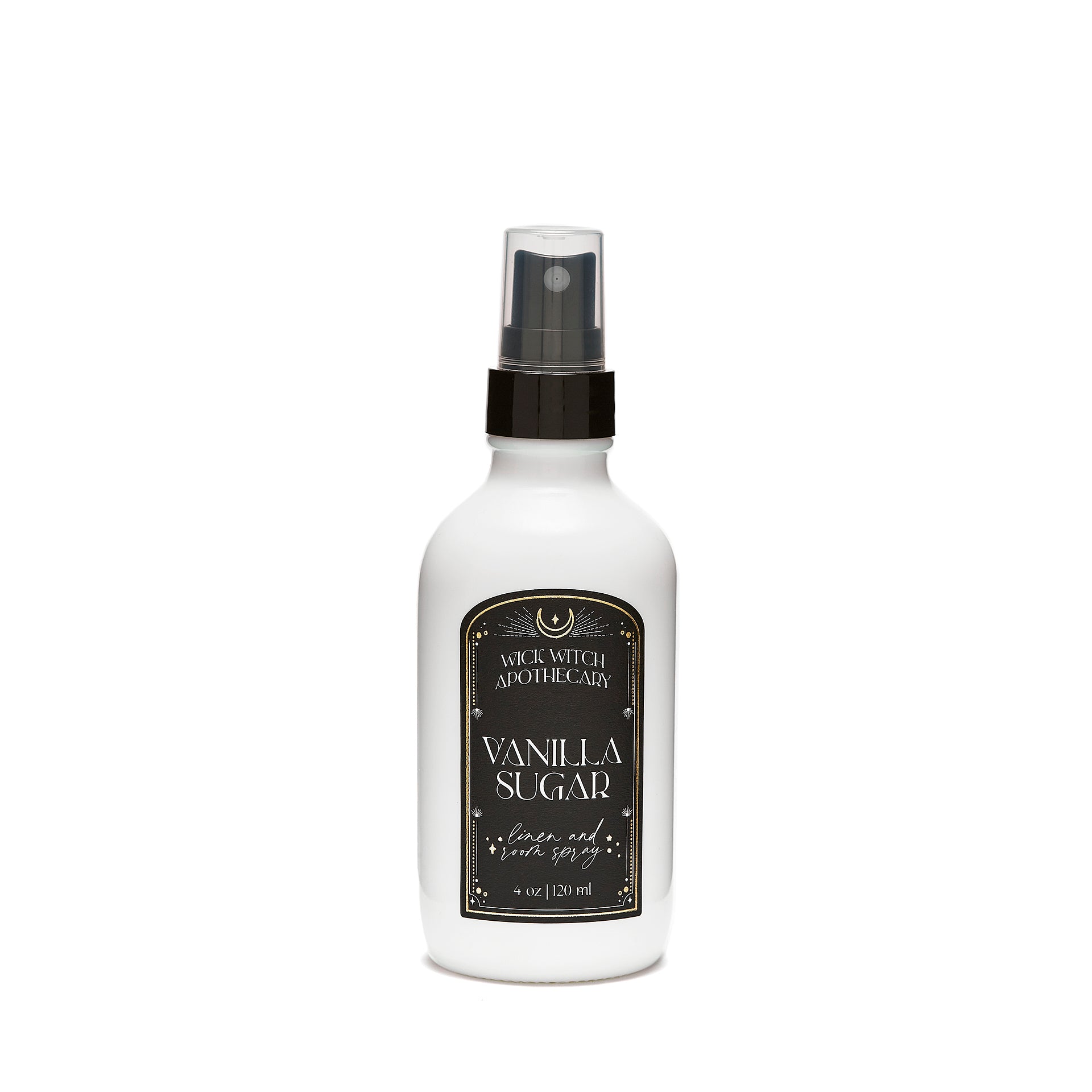 VANILLA SUGAR LINEN & ROOM SPRAY
This potion, delicate as a gossamer veil, enchants the very threads of existence, imbuing your surroundings with an otherworldly charm that is as sweet as it is irresistible. Surrender to the magic, let your inner enchantress emerge, and bask in the romantic, sweet, and undeniably feminine aura of Vanilla Sugar Linen and Room Spray.
Infused with the mystical blend of Vanilla Bourbon, Tonka Bean, and Jasmine, this potion exudes an aura of sweet seduction and feminine mystique. As you release this potion into your space, the air itself becomes a cauldron of sweet romance, where the warm embrace of Vanilla Bourbon kindles the flames of passion. Tonka Bean, the sacred talisman of sensuality, whispers secrets to your heart, while Jasmine, the flower of enchantment, weaves an aromatic tapestry of desire.

VANILLA BURBON . TONKA BEAN . JASMINE
4 oz glass bottle / handcrafted in historic Merrickville, Ontario
SHAKE WELL BEFORE EACH USE
INGREDIENTS: DISTILLED WATER, DISODIUM EDTA, POLYSORBATE-20, HYDANTOIN, PERFUME OIL BLEND.
PHTHALATE & PARABEN FREE