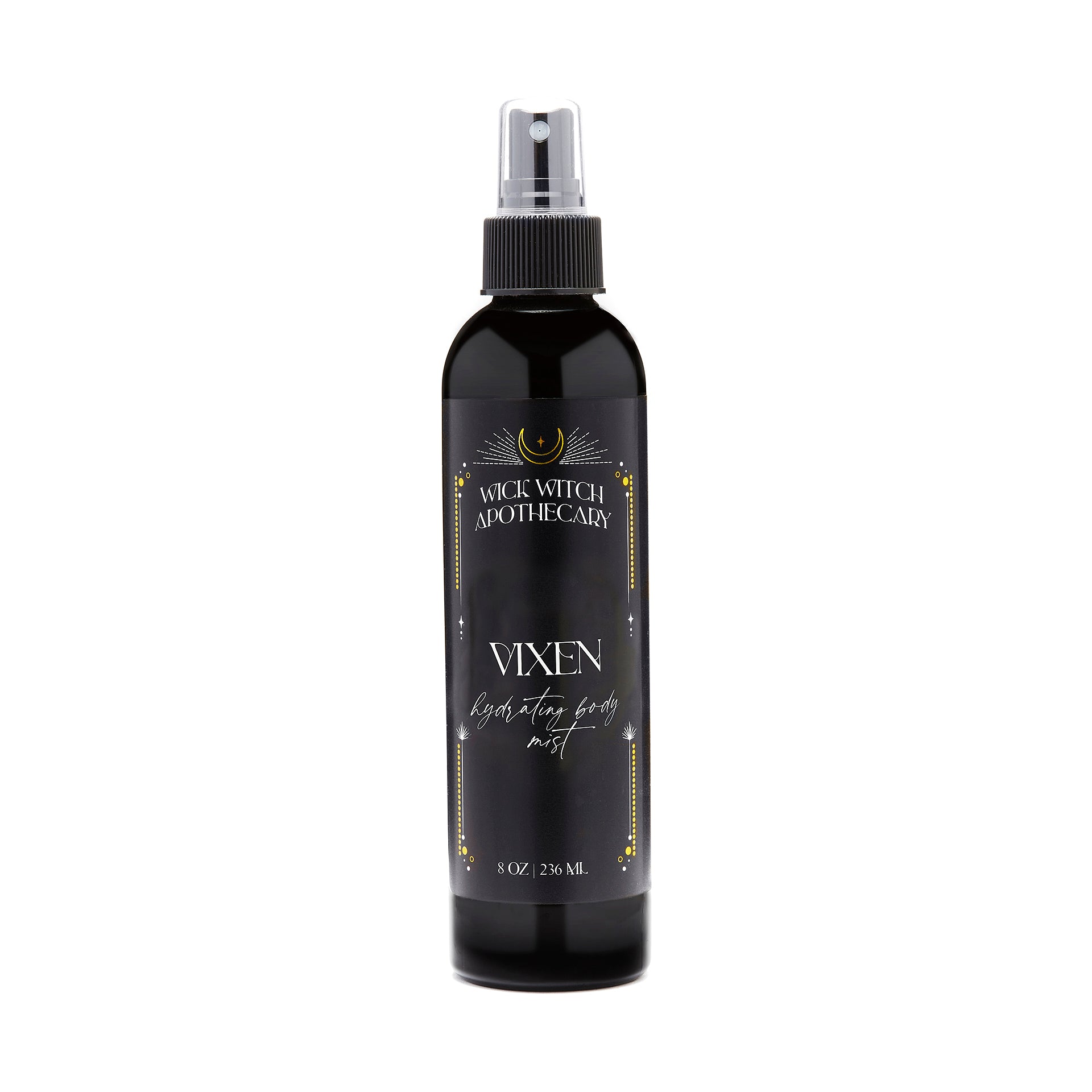 VIXEN BODY MIST
Vixen invites you to embrace the darkness within and let it shine. Wear this scent as your cloak of mystery, your key to secret realms, and your reminder that the most powerful magic resides within.
Handcrafted in historic Merrickville / 80z
ROSE . FRANINCENSE . FREESIA . AMBER
Our moisturizing body mist is a fantastic alternative to our body butter.  Super lightweight, it applies evenly while delivering a silky veil of light moisture to your skin without feeling greasy or heavy.  Quick absorbing and lightly scented, its also great way to refresh your hair with your fave scent! For best results, apply right out of the shower or bath.
distilled water, sunflower oil, soy oil, vegetable glycerin, steric acid, organic alcohol, palmitic acid, tocopherol, potassium sorbate, meadowfoam oil, jojoba oil, soy milk, aloe vera, vitamin c, citric acid, natural scent blends, germall plus