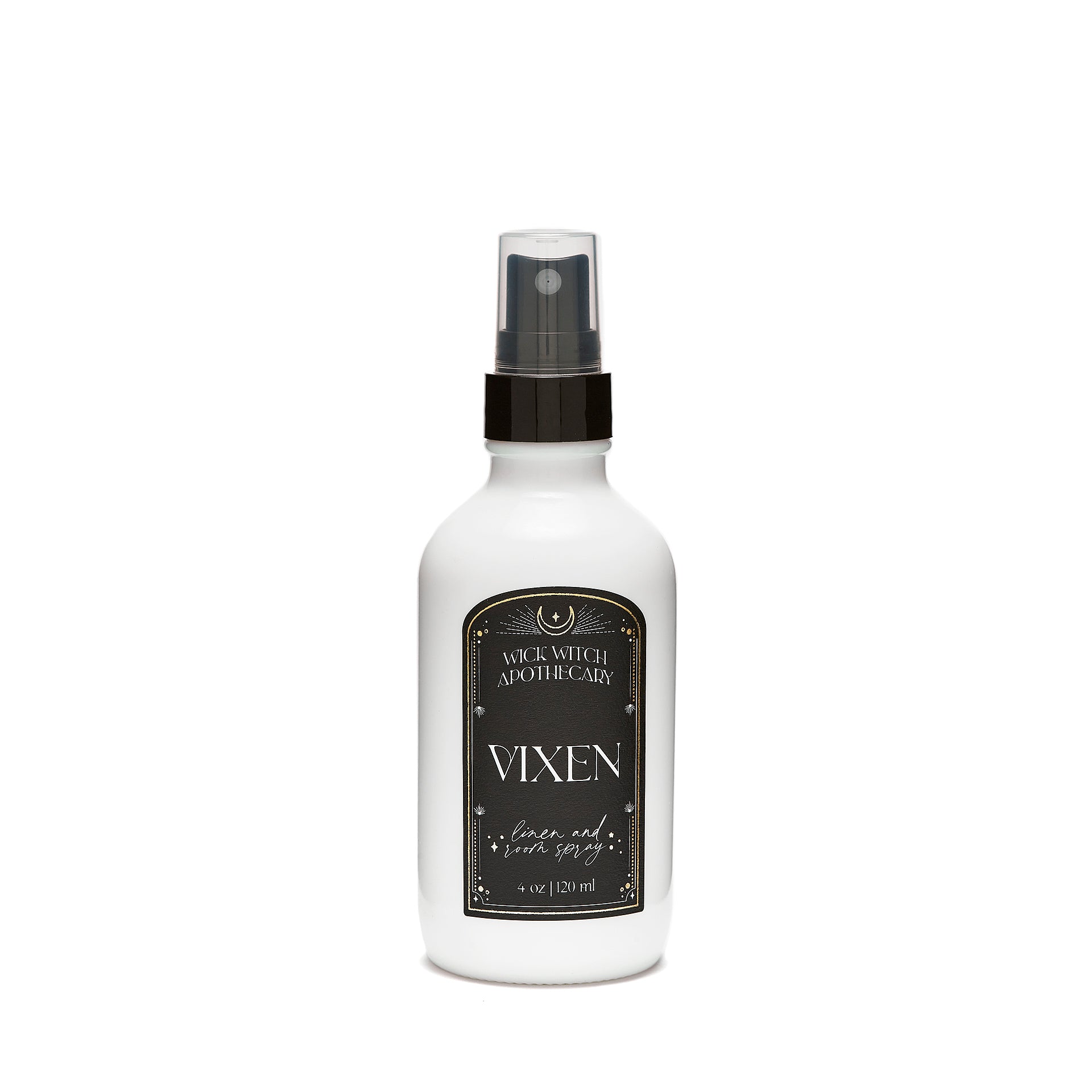 VIXEN LINEN & ROOM SPRAY
Are you ready to unlock the secrets of Vixen? Unveil the hidden depths of your soul with our enchanting blend of rare and captivating elements. Vixen beckons you into a realm where rose, frankincense, freesia, and amber intertwine, weaving a tapestry of mystery and allure that will leave all who encounter it spellbound.
4 oz glass bottle / handcrafted in historic Merrickville, Ontario
ROSE . FRANINCENSE . FREESIA . AMBER
SHAKE WELL BEFORE EACH USE
INGREDIENTS: DISTILLED WATER, DISODIUM EDTA, POLYSORBATE-20, HYDANTOIN, PERFUME OIL BLEND.
PHTHALATE & PARABEN FREE