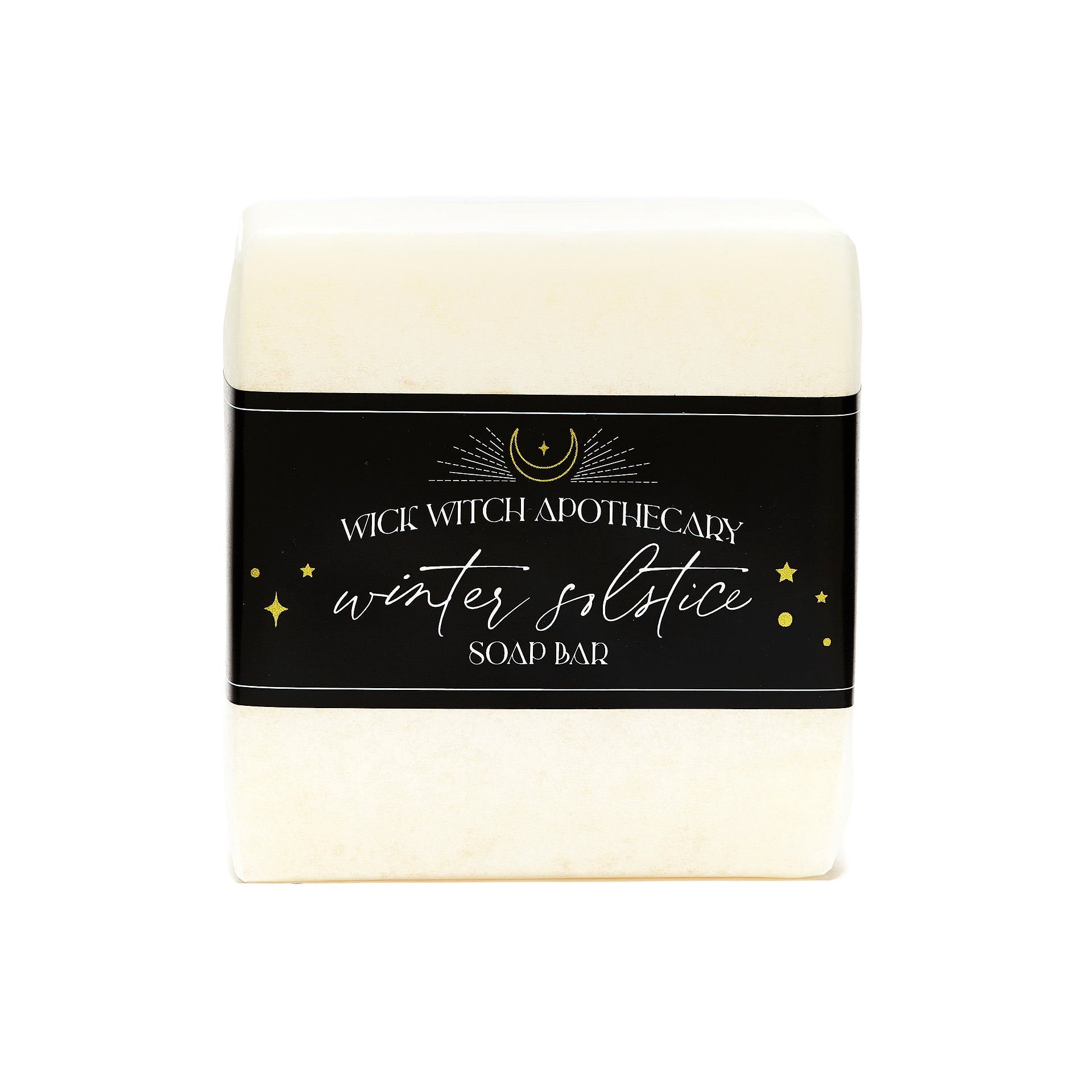 WINTER SOLSTICE VEGAN SOAP BAR
Wear this fragrance as a reminder that in the stillness of winter, there is a world of hidden magic waiting to be discovered. Winter Solstice is an invitation to immerse yourself in the quiet beauty of the season. Let its blend of vanilla, tuberose, orchid, and cedar wood wrap you in a cocoon of tranquility and wonder, as you embrace the magic of the years longest night for the whole season.

Handcrafted in Merrickville 
SANDALWOOD. ROSE . GERANIUM . WORMWOOD
Simple is best, especially when it comes to your skin. Our vegan bars are a luxurious addition to your bathing rituals that will leave your skin lightly scented and soft, naturally.
FREE OF COLOURANTS, SLS, SLES, SULPHATES, PHTHALATES & VANILLIN 
To prolong the life of your bar, we suggest keeping it as dry as possible between uses. Moisture breaks your bar
 down, we strongly recommend storing it on a  slatted
soap
 dish to let it dry
INGREDIENTS: water, vegetable glycerin, lauric acid, sodium cocoate, cocoa seed butter, shea butter, mango seed butter, stearic acid, natural oil blend 


-----------------------------------------------
The saponins found in natural soaps are effective germ killers while our nourishing butters moisturize.
Shea butter is known to be naturally anti-aging, helping reduce the appearance of wrinkles and dark spots. Rich in vitamins A and E, these moisturizers protect the skin against environmental damage and help guard against UV radiation.

Cocoa and mango butters are deeply nourishing, containing loads of fatty acids & antioxidants helping soothe the symptoms of dry skin conditions, including eczema and psoriasis.