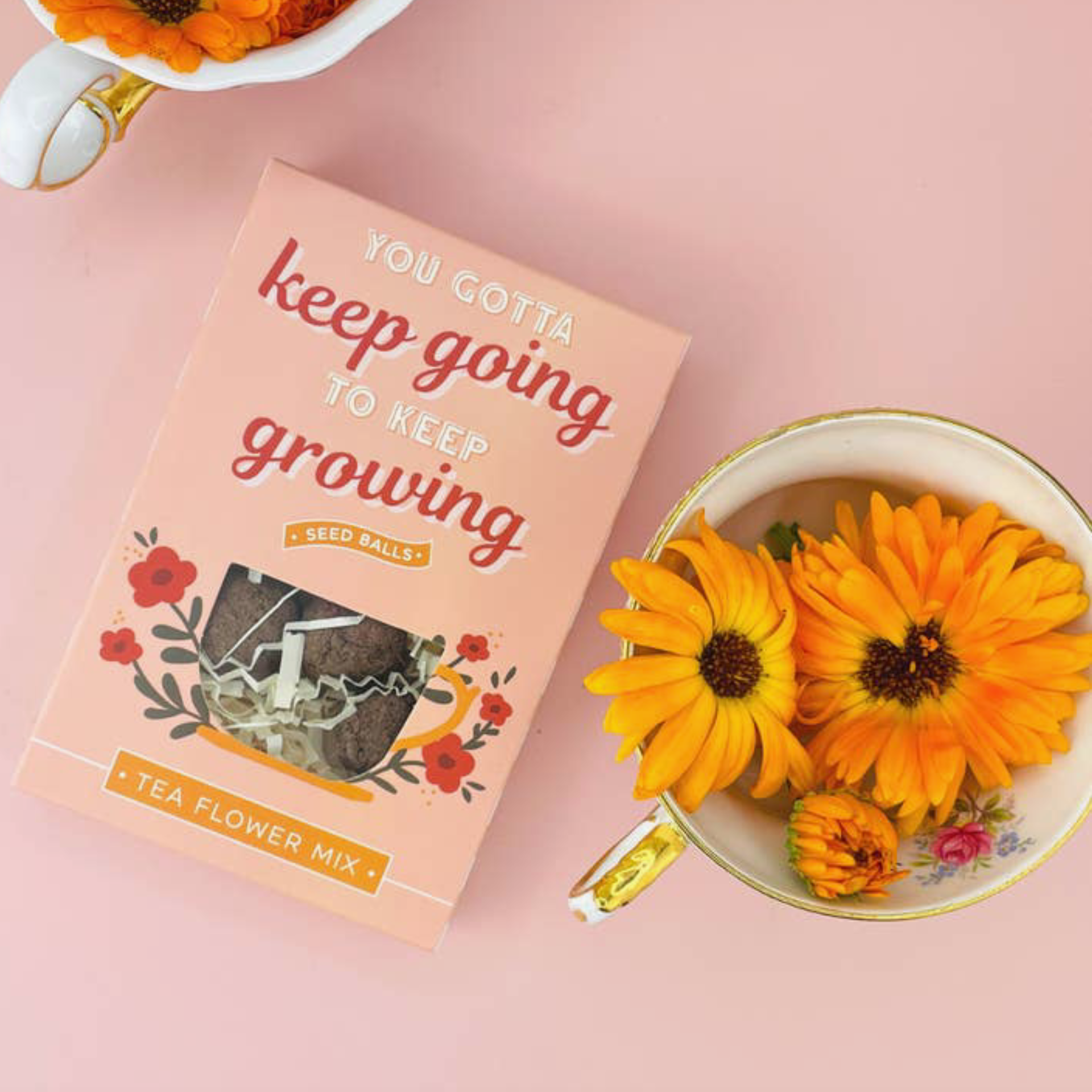 YOU GOTTA KEEP GOING TO KEEO GROWING SEED BALL GIFT BOX
These calming and healing flowers are perfect for making tea so body and soul can nourish and flourish!
Seed balls are an amazing ancient technique for propagating plants that preserves and protects the seed while it germinates and grows roots.
Simply plant in the garden or in your favorite pot or container. Each seed ball is handmade by an empowered community of incredible people who are working with disabilities. 
Seed Ball Gift boxes fit into seed stand 2 deep x 7 wide = 42 units. Instructions: Press into soil in full sun but do not bury. Can be planted in a container or directly in the garden. Allow space from mature plants around the planting area. Keep moist and water as needed.
Contains: Clay, Worm Castings, Open Pollinated Chamomile + Calendula Seeds.