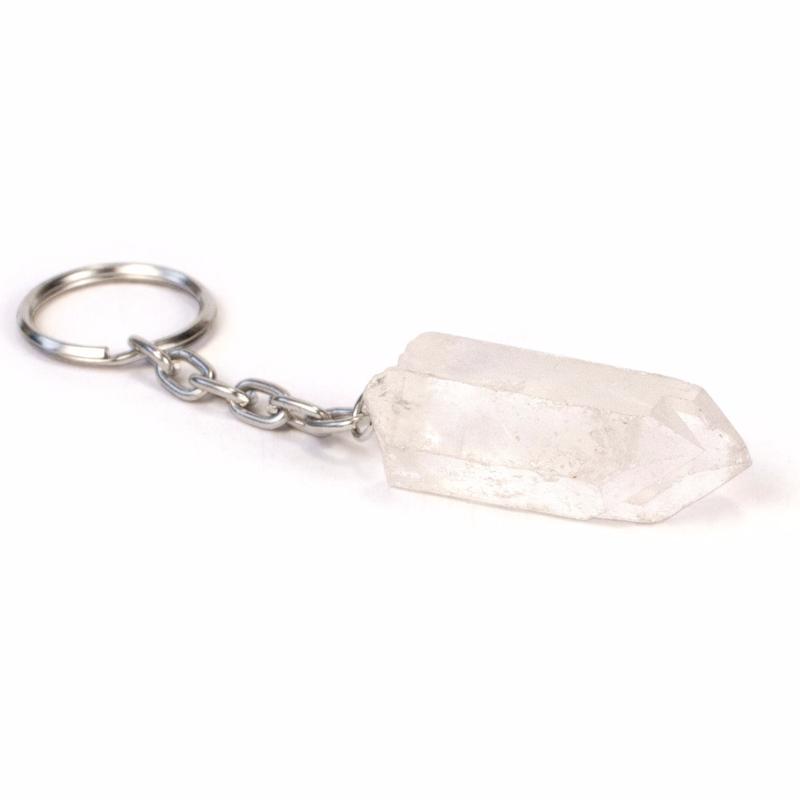 CLEAR QUARTZ KEYCHAIN
Each keychain is made with quartz crystals from Brazil. No two will ever be the same, a true gift from nature.

Quartz is the master stone once thought to be solidified light. Special characteristics of storing, amplifying and transmitting thoughts and energy.
Activates pineal and pituitary glands. Excellent for meditation and accessing higher self and guides.