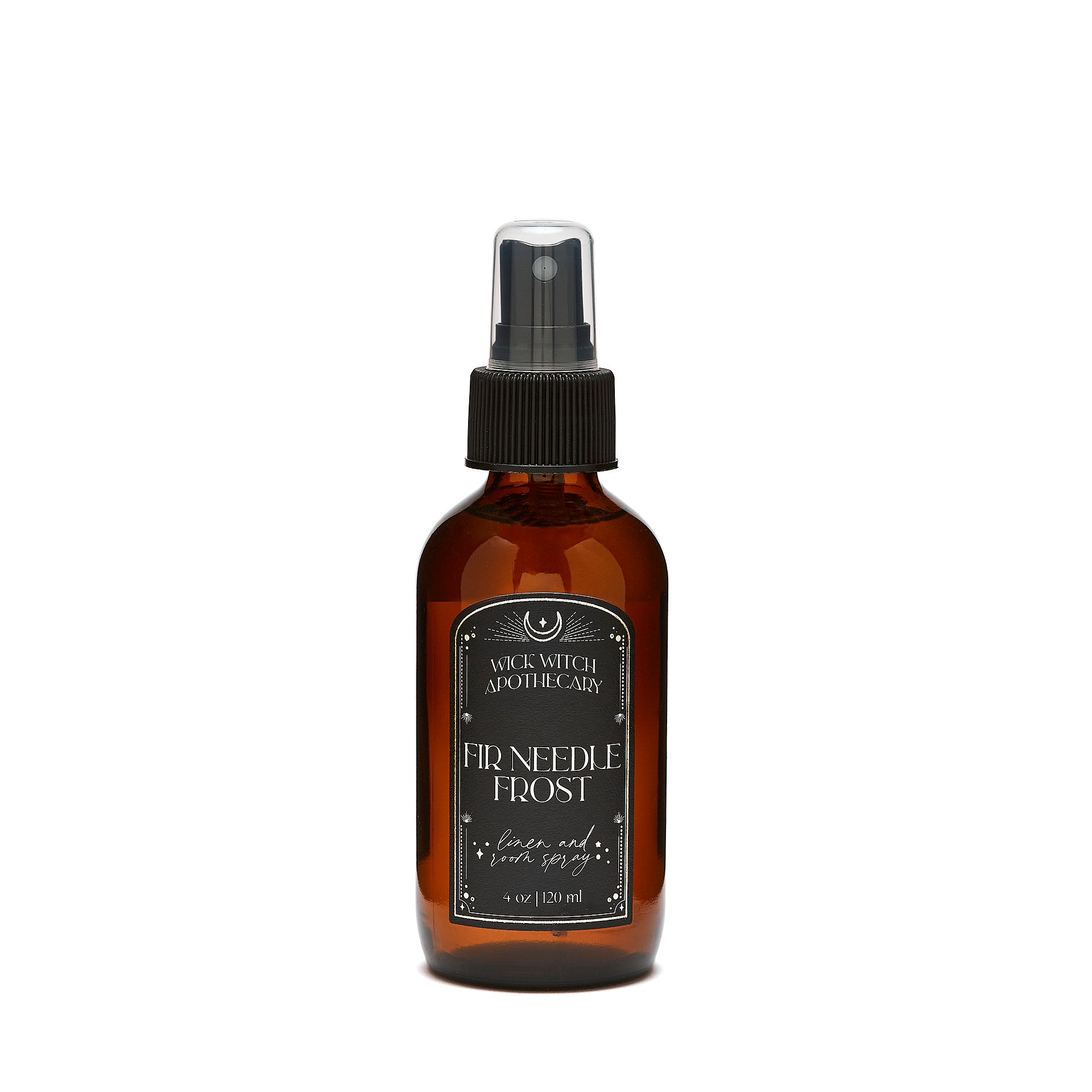 FIR NEEDLE FROST LINEN & ROOM SPRAY
Unlock the mystical essence of the ancient forest with our FIR NEEDLE FROST linen and room spray. Immerse yourself in the age-old secrets of the woods as you invigorate your space with this enchanting blend of fir needle, sea buckthorn, cedar, and juniper. This fragrance is like a whisper from the heart of the forest on a frosty morn. Its crisp, invigorating notes transport you to the heart of an enchanted woodland, where the air is pure and every breath feels like a connection to nature's mysteries. Use it to refresh your living area, bedroom, or even your car to unleash the enchantment. Embrace the magic, and let the spirit of the woods dance around you
FIR NEEDLE . SEA BUCKTHORN . CEDAR . JUNIPER
Sea Buckthorn: The sea buckthorn adds a touch of coastal magic to the mix, as if the forest meets the sea. Its bright, citrusy notes evoke the feeling of a hidden grove along the shoreline, where the waves and the woods coexist in harmony.
Cedar: The deep, earthy scent of cedarwood grounds the fragrance, giving it a sense of ancient wisdom. It's as if the very trees themselves are whispering their secrets to you.
Juniper: The juniper adds an intriguing complexity to the blend, as if you've stumbled upon a hidden glade where the spirits of the forest converge. Its herbal, slightly spicy notes weave a tale of enchantment and wonder.
 4 oz glass bottle / handcrafted in historic Merrickville, Ontario
SHAKE WELL BEFORE EACH USE
INGREDIENTS: DISTILLED WATER, DISODIUM EDTA, POLYSORBATE-20, HYDANTOIN, PERFUME OIL BLEND.
PHTHALATE & PARABEN FREE