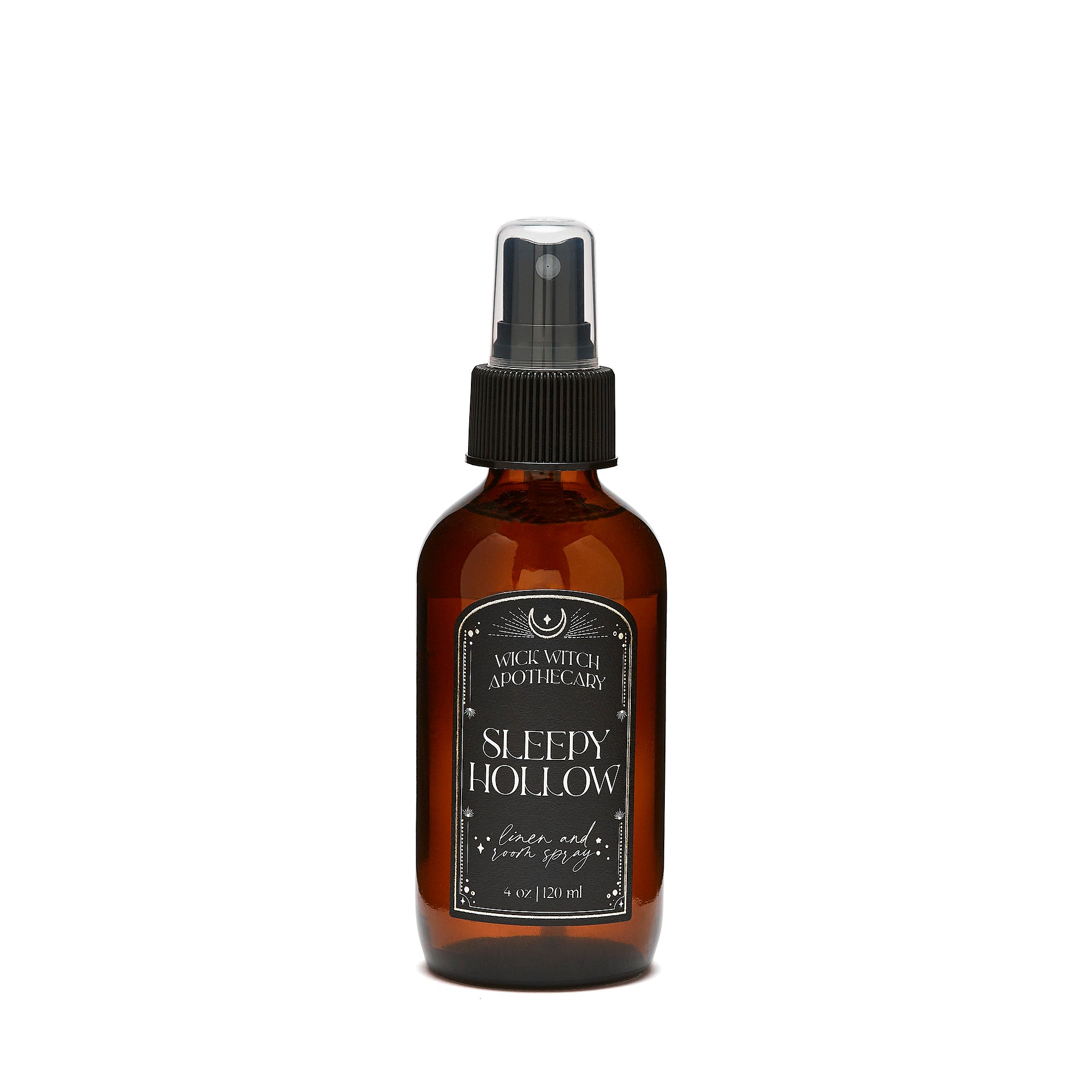 SLEEPY HOLLOW LINEN & ROOM SPRAY
Unleash the mystical aura of SLEEPY HOLLOW into your home with our bewitching linen and room spray. Crafted with the essence of the witching hour, this enchanting blend will transport you to a realm where shadows dance and secrets whisper. The blend of clove and cinnamon imparts a spicy warmth that wraps you in a cozy embrace, like a witch's spell protecting you from the chill of the night. Spray in your room or on your linens, and let the enchantment of the cozy season come alive. It's the perfect companion for autumn nights curled up by the fire to let the spirits of the hollow guide your dreams.
VANILLA . CLOVE . CINNAMON . WINTER CHERRY
Vanilla: The sweet embrace of vanilla beckons, casting a warm and inviting spell upon your senses.

Clove: Clove's spicy allure weaves a tapestry of intrigue, creating an atmosphere of mystery.
Cinnamon: A hint of cinnamon adds an enchanting, spicy note, reminiscent of ancient rituals by the hearth.
Winter Cherry: Winter cherry's subtle sweetness lingers, evoking the beauty of a moonlit forest.
4 oz glass bottle / handcrafted in historic Merrickville, Ontario
SHAKE WELL BEFORE EACH USE
INGREDIENTS: DISTILLED WATER, DISODIUM EDTA, POLYSORBATE-20, HYDANTOIN, PERFUME OIL BLEND.
PHTHALATE & PARABEN FREE